Easy Solutions for Getting Fit as a Busy Mom
by Anna Victoria in Fitness
As soon as we feel like we've gotten a hold on our routine, we come across a bump in the road and that 1 hour "me" time we blocked off for the gym gets squeezed out. This happens all too often and while it may seem like a harmless schedule change, that "me" time should be one of the first priorities on your list (not to mention the fact that it can seriously dampen your inspiration and motivation to workout in the first place)! So when life gets in the way, how do we ensure that making ourselves a priority doesn't get pushed to the side?
One simple solution is to workout at home! When you can do all of your workouts from the comfort of your own home, you will never have to worry about finding the time to go to the gym! All you need are those 30-40 minutes a day to crush your workout and then you're right back where you left off. Here are my favorite workout items that will give you a killer workout, save you time, and save you money.
Yoga Mat
Yoga mats are important for any stretches or exercises that are done on the ground! They give an extra layer of cushion to ensure that your elbows, knees, and wrists avoid bruising and rug burns.
Dumbbells
Using a little bit of weight in your workouts does amazing things to help tone and shape your body. Getting a set of 5 and 10 Lb dumbells is a great place to start and, as you progress in your journey, you can always purchase more.
Resistance Bands
Getting a set of resistance bands is a great way to enhance any workout because your body loves added resistance! They are easy to use before your workout as a warm up and during your workout to give you that extra challenge. 
Foam Roller
I highly recommend getting a foam roller! It's an amazing tool for your post workout recovery. It is essentially a deep tissue massage for a fraction of the price! Click here to watch my video on how to foam roll properly.
Cute and Comfy Workout Clothes!
Getting into a workout routine is exciting! One of the best ways to motivate you to start building this habit is by having cute clothes you love getting to put on and that make you feel good about yourself!
A lot of people don't realize that some of the most effective workouts don't require complicated gym equipment. All you need are the items listed above to put together a full body, high intensity workout that will help you tone up and slim down. That is one of the reasons why my fitness app, Fit Body with Anna Victoria, is perfect for busy moms! It offers three different programs, two of which can be done at home. 
Shred is a high intensity exercise program that is entirely bodyweight-based and is perfect for those who want to lean out and lose fat. If you're not quite ready to purchase all of the equipment I mentioned above, all you need for this program is a yoga mat (plus resistance bands if you're looking to add an extra challenge, which I highly recommend!) Tone is my other program that can be done at home. This program does require a set of dumbells, but that added resistance is what helps build overall strength and muscle tone while aiding in the loss of fat mass. I recommend this program if you're looking to change your overall body composition.
---
Looking for some inspiration? These FBG moms have been exactly where you are and have experienced amazing progress in their own fitness journeys just by working out at home!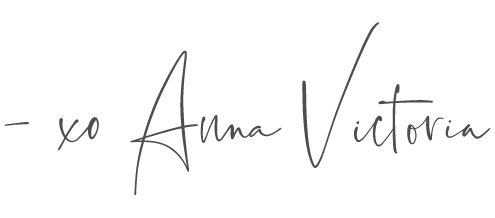 ---
Save
Save