Triaction by Triumph
by Anna Victoria in Lifestyle
Hi Everyone! In February, several of you saw me take a trip to the UK and snap about several exciting days of which I was not yet able to share many details. Finally, I can!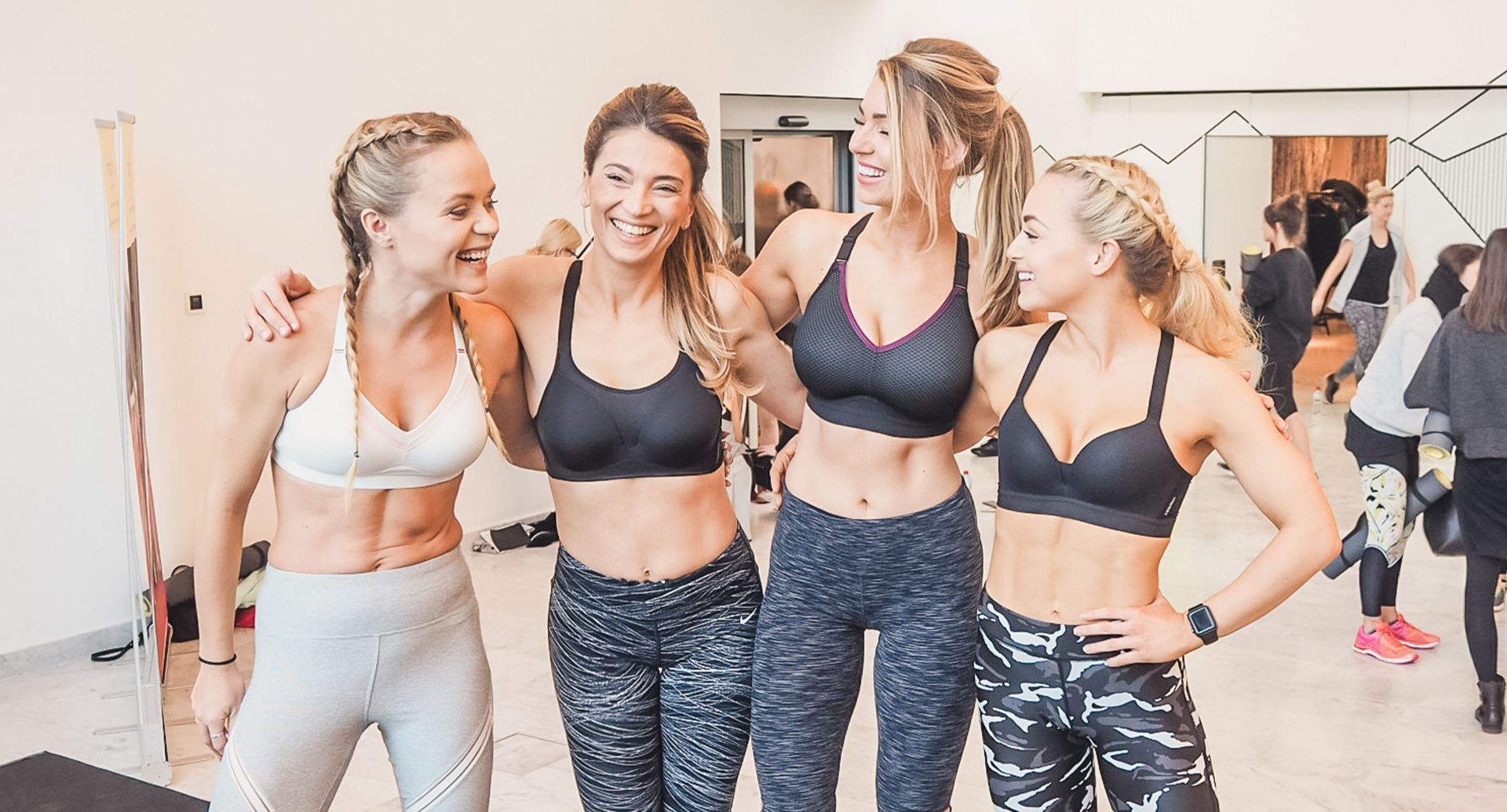 You're looking at Triumph Lingerie's newest Global Ambassador for their newly released Triaction by Triumph sports bra line!
This is such an amazing opportunity and I'm thoroughly excited to be a part of such an amazing campaign. I will be joined by Alice of @clean_eating_alice as the UK Ambassador, Isabel of @Isabeledvardsson as the German Ambassador, Margherita of @marghegranbassi as the Italian Ambassador, and Anna of @whatannawears as their Polish Ambassador.
Each of these ladies exemplifies strength, confidence and a yearning for challenge and growth. Throughout these next few months I will keep you all posted on the different challenges we are experiencing, putting both ourselves and the bras to the test.
On that note – let's talk bras! Having proper support not only through your every day life but through your activity as well is crucial! Proper support is what will allow you to go for it 100% during your workouts, and a lack of support will keep you from doing your absolute best and that's the last thing you need to worry about.
Having always had a natural chest myself, proper support through exercise has been quite a challenge, to say at the least. So you can imagine my excitement when I was asked to come on board with Team Triaction for Triumph! I will be putting these bras to the test, sharing my feedback both with you AND with Triumph, and doing what I do best – finding ways to better help you on your journey. Sports bras and all!

---