Fruitsicles
by Anna Victoria in Recipes + Nutrition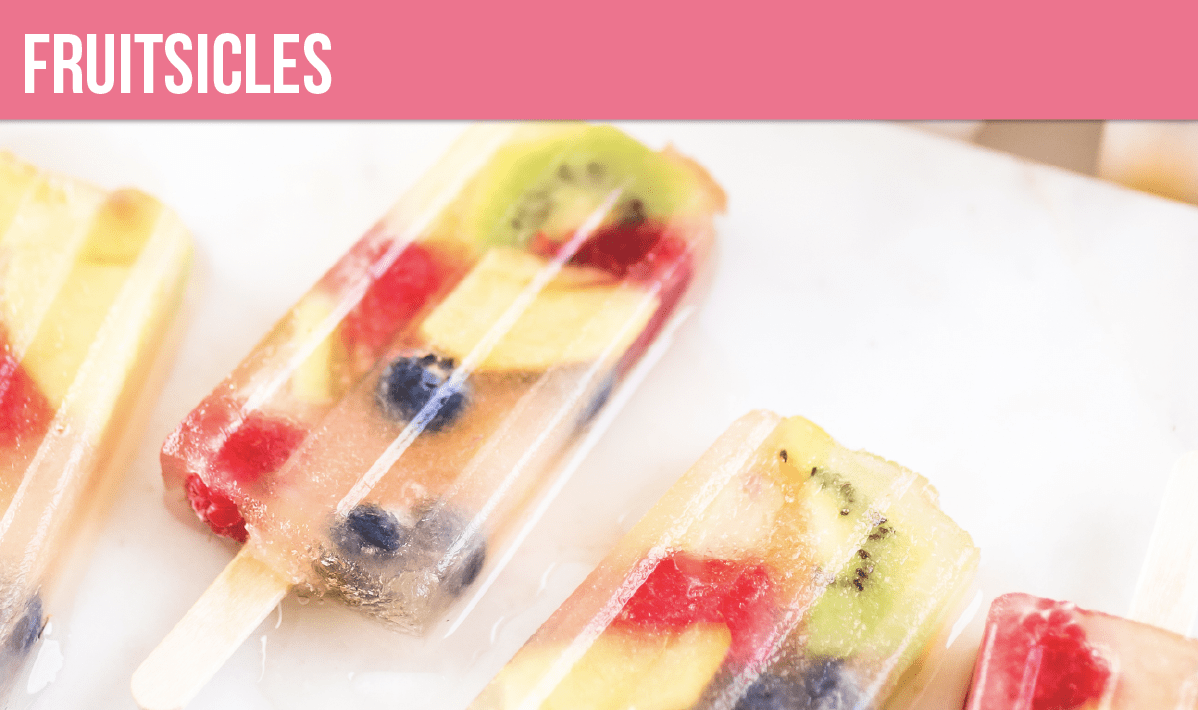 Have fun with this recipe! I can't wait for you to try it! Comment below + let me know how they turn out!
Ingredients:
Coconut Water, to taste
Honey: 10g
Raspberries: 40g
Blueberries: 40g
Kiwi: 40g Peaches: 40g
Instructions:
On a cutting board, chop fruit to desired size. Mix + match fruit and add to popsicle molds. Fill popsicle molds almost to the brim with coconut water or an infused water (lemon water, cucumber water, etc). Add honey to molds and stir. *Option to add a little alcohol to make boozy popiscles, not too much or it won't freeze! Let freeze overnight + enjoy!

---