How to Deal with Gym Anxiety
by Anna Victoria in Fitness
Have you ever felt intimidated going into the weights section of the gym? Most of us have, including myself! Many opt to work out at home, or simply stay in the cardio rooms to avoid other gym-goers. Maybe you go to get the weights you need, then find a quiet corner to do your workouts uninterrupted…
There's nothing wrong with wanting to get your workouts done without feeling like all eyes are on you, but the last thing I would want is for gym anxiety to get the best of you and prevent you from crushing your workouts altogether. So if you have ever felt nervous or intimidated heading to the gym, or even just going near the weight lifting section, here are my top tips for working past gym anxiety.
TRY THE FIT BODY APP FREE FOR 7 DAYS! DOWNLOAD NOW.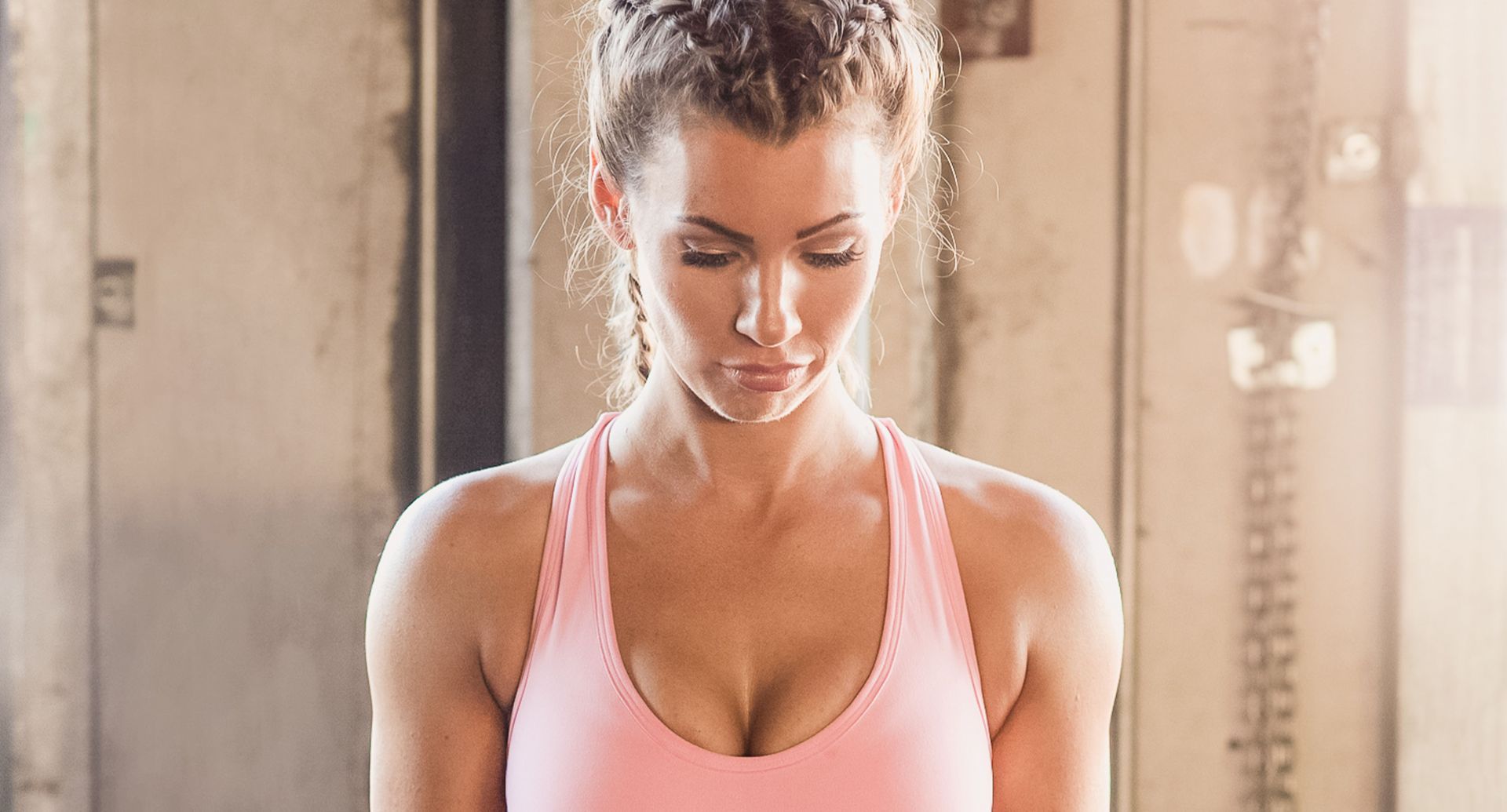 1. REMEMBER THAT YOU'RE DOING THIS FOR YOU.
Give yourself a pep talk on your way to the gym or when you're walking over to get the weights you need. You're here to better yourself and that's the most important thing.
2. MOST PEOPLE AT THE GYM ARE TOO BUSY LOOKING AT THEMSELVES TO NOTICE YOU.
Furthermore, when their eyes DO wander, it's because they're curious who is looking at THEM, not the other way around. If you feel like eyes are on you, remind yourself they're likely just thinking about themselves because it's usually true!
3. IN THE RARE CASE THAT SOMEONE IS WATCHING YOU, FOCUS ON YOURSELF.
Maybe your form isn't perfect and someone is noticing. Keep crushing your workout because two weeks from now they'll notice how much you've improved. Let your improvements in form, strength, and endurance be an inspiration to others.
4. REMEMBER NOT TO COMPARE YOUR CHAPTER 1 TO SOMEONE ELSE'S CHAPTER 20.
If you see someone in the gym who is absolutely killing it and you feel you're just not at that level yet, consciously remind yourself that they, too, started at Chapter 1. Keep going and you'll be at your own Chapter 20 before you know it!
5. IF THE UNTHINKABLE HAPPENS AND SOMEONE MAKES A NASTY COMMENT TO YOU, REMEMBER THIS IS A REFLECTION OF

THEM

.
Even if they "physically" look great, no six pack, lean arms, or low body fat percentage will ever make them look good if they are someone who puts people down. If they feel the need to say something to someone who is clearly trying to better themselves, they must be hurting inside.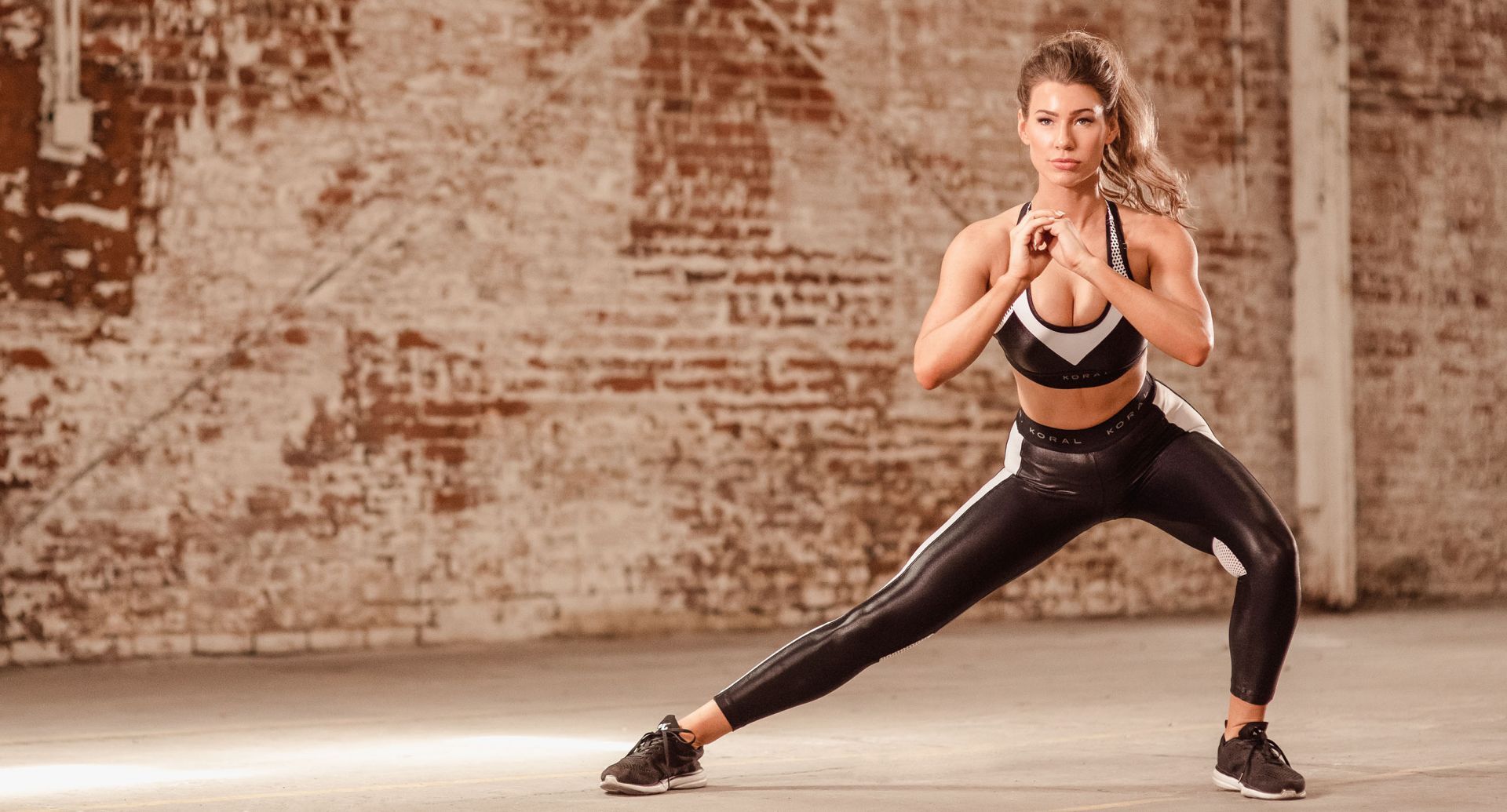 6. REMEMBER THAT NOT EVERYONE HAS PHYSICAL GOALS.
At some point, you will begin to work out because you love it, not just because you want a great body (you can also work out for both reasons!).! But if you see someone who isn't as physically fit at the gym, just think of all the non-physical benefits they're experiencing. Those non-physical benefits are just as important as the physical ones.
7. FOCUS ON THE BIG PICTURE.
If you're feeling nervous or anxious about going to the gym, try to ask yourself, "In one year, will I remember this day?" Probably not. Try not to let things the little things get to your head. I KNOW this is easier said than done, but still try to make an effort to tell yourself not to stress over the small things. The stress alone is more damaging than the act itself.
8. REMEMBER THAT THIS JOURNEY REQUIRES YOU TO GET UNCOMFORTABLE.
If you're pushing yourself, not just physically but mentally and emotionally, that's a good thing! Learn to get comfortable with being uncomfortable -it builds character!
9. GET SO IN THE ZONE THAT YOU DON'T EVEN NOTICE WHO ELSE IS AROUND.
This is a win-win since it pretty much guarantees a killer workout!! Try not to think about it and just park your car, walk in, get your weights, and absolutely crush it. Then walk out like a boss.
10. GO TO THE GYM PREPARED.
There's nothing worse than wandering around the gym because you're not sure what to do next. If you're not following a set workout program that tell you EXACTLY what to do, like the Fit Body App, I highly recommend following one. It will take away the in-between moments when you're figuring out what to do next and help you to stay in the zone and avoid feeling anxious.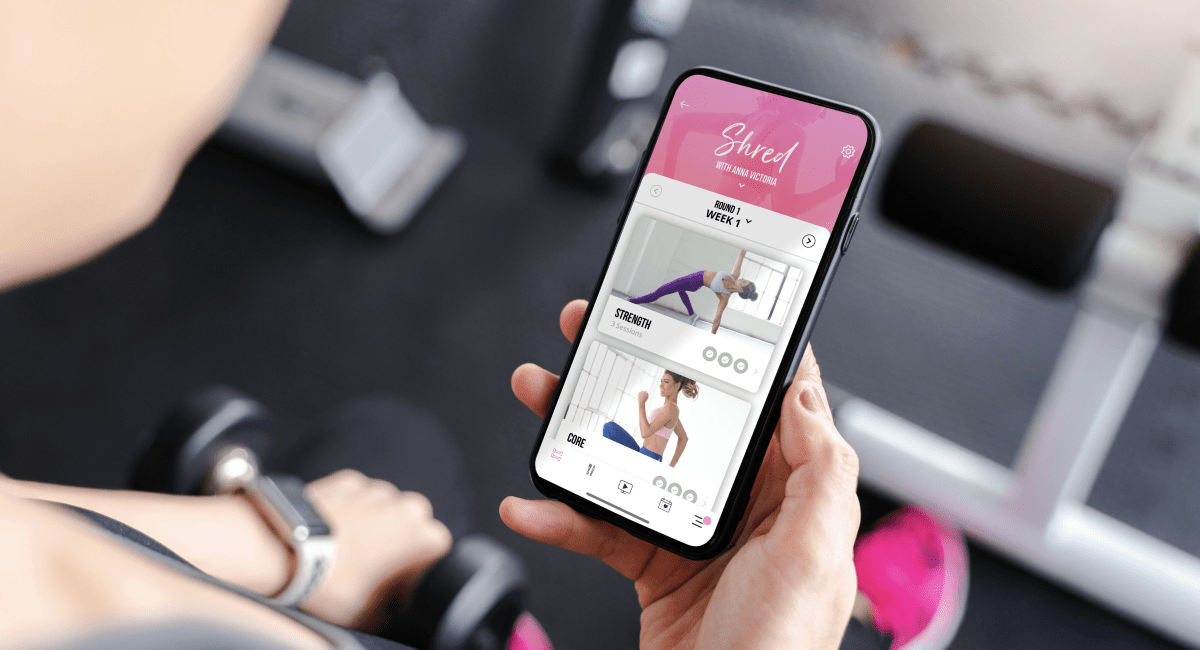 11. AVOID THE GYM AT PEAK HOURS.
Even I do this! You can get in and out of the gym much quicker when it's less packed. Usually peak hours are between 7-8am and in the evenings. Try going at 6am to beat the crowds or in the middle of the day if your schedule allows. I know a 6am workout sounds brutal, but I promise you'll feel great for the rest of the day!
12. BRING A WORKOUT BUDDY!
The gym is much less intimidating if you have someone there who you know and trust. You can watch each other's form, take videos for each other so you can watch the playback and see where you can improve your form (super helpful), and just overall feel less anxiety since you're focusing on each other and not everyone else in the gym.
13. DON'T FEEL LIKE YOU'RE AN INCONVENIENCE TO OTHERS IN THE GYM.
You need a set of dumbbells? Go get 'em. You need the squat rack and someone is using it? Ask how many sets they have left (this will give them a mental note that you're next in line should anyone else try to swoop it up before you). Need the only free bench that's left? Get it before someone else does. YOU deserve to be in the gym just as much as anyone else does, no matter how fit they are or how fit you feel you aren't. YOU. DESERVE. THIS. Don't let anyone else tell you otherwise, not even yourself.
---

1. Which of these tips do you feel will help you the most or is the most true to your experience?
2. What is your experience with gym anxiety, and what did you do to overcome it? Share in the comments below to help any other FBG Girls or Body Love Babes going through the same thing!
Looking forward to reading your answers in the comments below! I hope this helps you crush your next workout, and all your workouts after that!