Simple and Healthy Thanksgiving Recipes
by Anna Victoria in Recipes + Nutrition
This year's Thanksgiving recipes are all about healthy and delicious side dishes! These are perfect to spice up any traditional Thanksgiving meal and are easy to make without breaking the bank. There's also a very easy mini pumpkin pie method to help with portion sizes and creating a beautiful dessert presentation for you and your loved ones. If you try out any of these recipes, be sure to post photos and tag @fitbodyapp! Happy Thanksgiving from the Fit Body family, we hope you enjoy!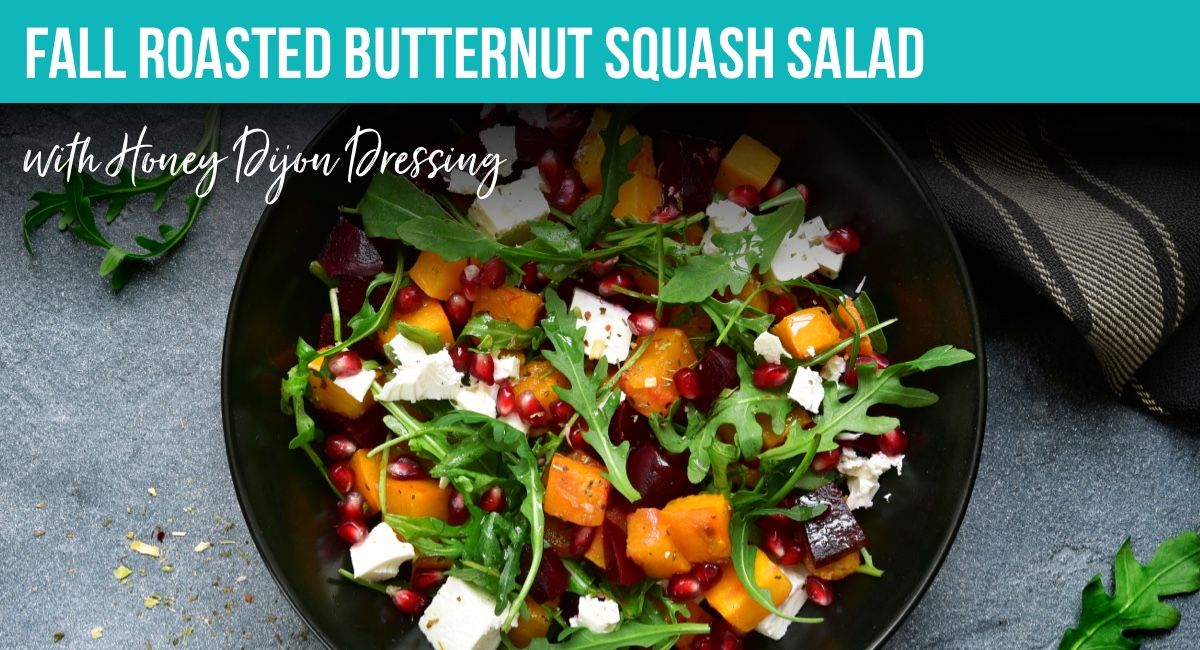 Serves 6
Ingredients: Salad
6 Cups Arugula
½  C Goat cheese crumbles
½ C Spiced nuts (pecans or walnuts)
½ C Dried cranberries OR ½ C pomegranate seeds
1 Butternut squash
Olive oil
Salt and Pepper
Ingredients: Dressing
¼ C Dijon Mustard
¼ C Honey
3 Tbsp Apple cider vinaigrette
¼ C Olive oil
Salt
Instructions:
Preheat the oven to 425 degrees, Wash 1 butternut squash and peel off the skin using a vegetable peeler. Then, trim off the ends and cut the peeled squash in half length-wise. Using a spoon, scoop out all of the seeds. Cut the peeled and deseeded squash into ½-¾ inch cubes. 
Toss the butternut squash into a light coating of olive oil and season with salt and pepper. Roast in the oven for about 25-30 minutes, stirring once about halfway through. Remove squash from oven and set aside to let cool. 
While the squash is cooking, make your salad dressing. In a mason jar, put dijon mustard, honey, apple cider vinegar, olive oil and a pinch of salt and shake or stir until mixed well. 
Time to make the salad! Place about 6 cups of arugula into a bowl. If you are serving immediately, toss in dressing to lightly coat the leaves before adding toppings. If serving later, do not dress salad until time to serve. 
Sprinkle in 1/2 C of goat cheese crumbles, ½ C dried cranberries/pomegranate seeds, ½ C spiced nut of choice, and 2 C of your cooled and cubed butternut squash! Be sure that your squash is completely cooled before adding it to the salad. 
Serve with dressing of choice and enjoy!

---

Serves 6
Ingredients:
Seeds from 1-2 pumpkins
Olive oil
Homemade Seasoned Salt:
6 C Brussels sprouts, halved
1 C center-cut bacon, chopped
½  C Balsamic Vinegar
3 Tbsp honey
2 Tbsp Olive Oil
Garlic Salt
Pepper
Instructions:
Preheat the oven to 425 degrees. On one cutting board chop raw bacon into about ¼ in. pieces. Center-cut bacon is best because it is leaner and will yield more meat and render less fat into your dish. On a separate cutting board cut the tough end off of each Brussels sprout and then slice sprout in half lengthwise. Discard ends and any loose leaves from sprouts. 
On a baking sheet, toss Brussels sprouts in olive oil until lightly coated. Mix in raw bacon pieces. Season with garlic salt and pepper. Bake for 20 minutes or until Brussels sprouts are starting to brown and bacon is cooked, stirring halfway through. While sprouts are roasting, mix balsamic vinegar and honey in a small bowl. Set aside. 
Take Brussels sprouts of the oven and drizzle with the balsamic and honey mixture. Put back in the oven for 2-3 minutes, remove from the oven, and serve!

---

These mini pumpkin pies are no culinary feat, but they do make for beautiful presentation and healthy portion control! If you don't have a round cookie cutter, a thin-rimmed cup or glass will do just fine!
Serves 6-8 (depending on size of pie)
Ingredients:
Large pre-made pumpkin pie
Light Whipped Cream
You'll Need:
3 in diameter cookie cutter
Instructions:
Using cookie cutter or thin-rimmed glass, press into the pumpkin pie to create mini, circular pies. Try to cut as closely together as possible with leaving little room between cuts to get the most out of your pie. Set each mini-pie aside. 
When ready to serve: Squirt or drop a small dollop of whipped cream onto the top of each mini-pie. Sprinkle each with cinnamon or pumpkin spice and enjoy these cute little pies with your loved ones!

---