St. Patrick's Day Recipes
by Anna Victoria in Recipes + Nutrition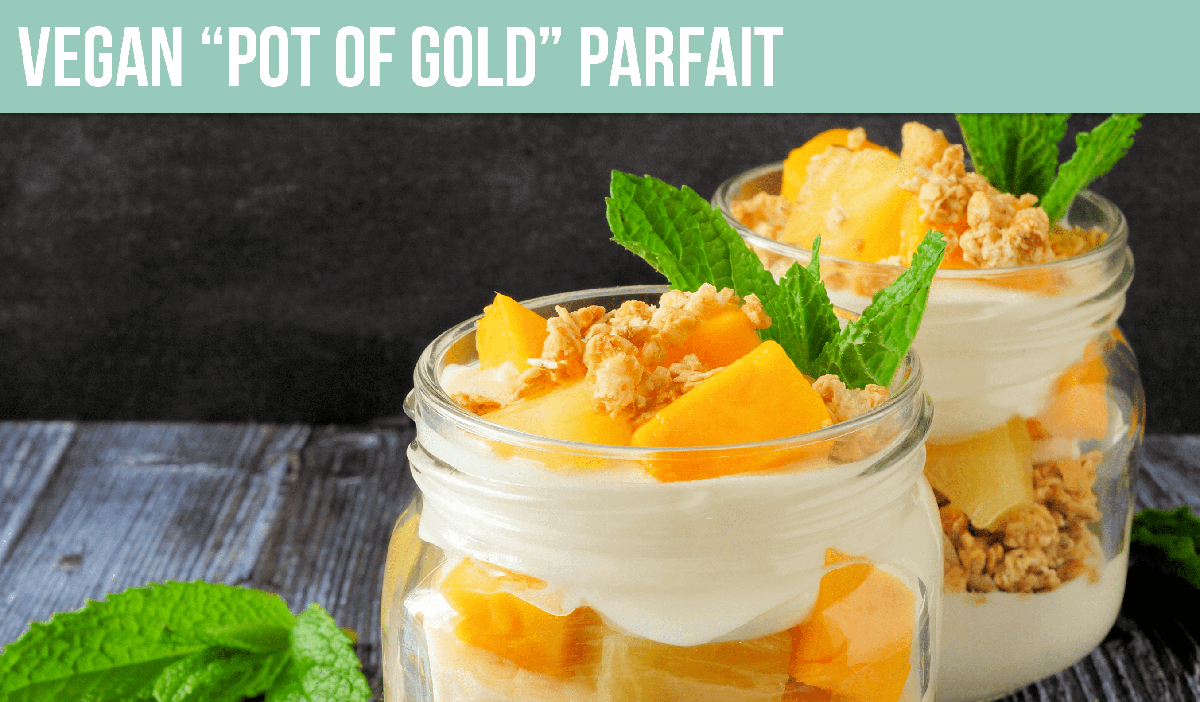 This delicious and easy recipe is perfect for a fast and easy breakfast or snack! The tropical fruits are refreshing and sweet, perfect for the start of spring. Looks like you found your pot of gold!

Serves 1
Nutrition Info: Calories 271  |  Protein: 3 g  |  Carbs: 49 g  |  Fats: 7 g
Ingredients:
Coconut yogurt, vanilla flavored, 150 g
Pineapple, cubed, 30 g
Mango, cubed, 30 g
Banana, sliced, 30 g
Chia Seeds, 10 g
Honey, 10 g

You'll Need:
Knife and Cutting Board
Bowl and Spoon
Food Scale

Instructions:
Scoop measured coconut yogurt into a bowl. Top yogurt with pineapple, banana, mango, chia seeds and honey. Enjoy!

---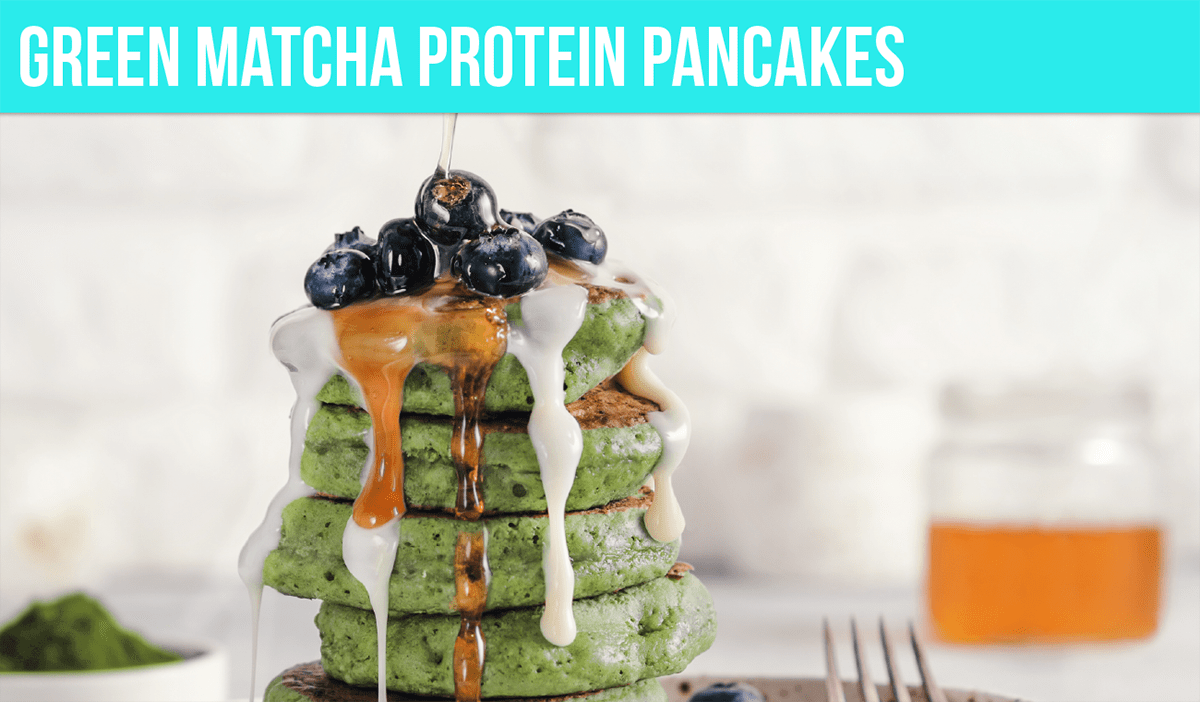 Don't let the color of these pancakes fool you, it only takes a small amount of spinach and a little match powder to make these green! These are not only delicious, but kid friendly also! Give them a tray and tag us in your St. Patty's day creations on Instagram!  
Serves 1
Nutrition Info: Calories 347  |  Protein: 30 g  |  Carbs: 41 g  |  Fats: 7 g
Ingredients:
Vanilla Protein Powder, 1 scoop (about 30 g)
Ripe Banana, 90 g
Egg, 1 large
Spinach, 5-10 g
Almond milk, unsweetened, 65 g
Blueberries, 60 g
Matcha Powder, 15 g
Vanilla Extract, ½ tsp
Honey, 10 g
You'll Need:
Blender
Frying pan and spatula

Instructions:
Place all ingredients in a blender and blend until smooth. Add in almond milk gradually to get the desired thickness.
Heat a pan over medium heat. Spray pan with cooking spray and scoop ½ of the batter onto the pan. Cook for 3-5 minutes or until the pancake batter starts to slowly bubble. Flip pancake and cook for another 2-3 minutes. Repeat with remaining pancake batter and stack the pancakes on top of one another.
Drizzle with honey and top with blueberries. Enjoy!

---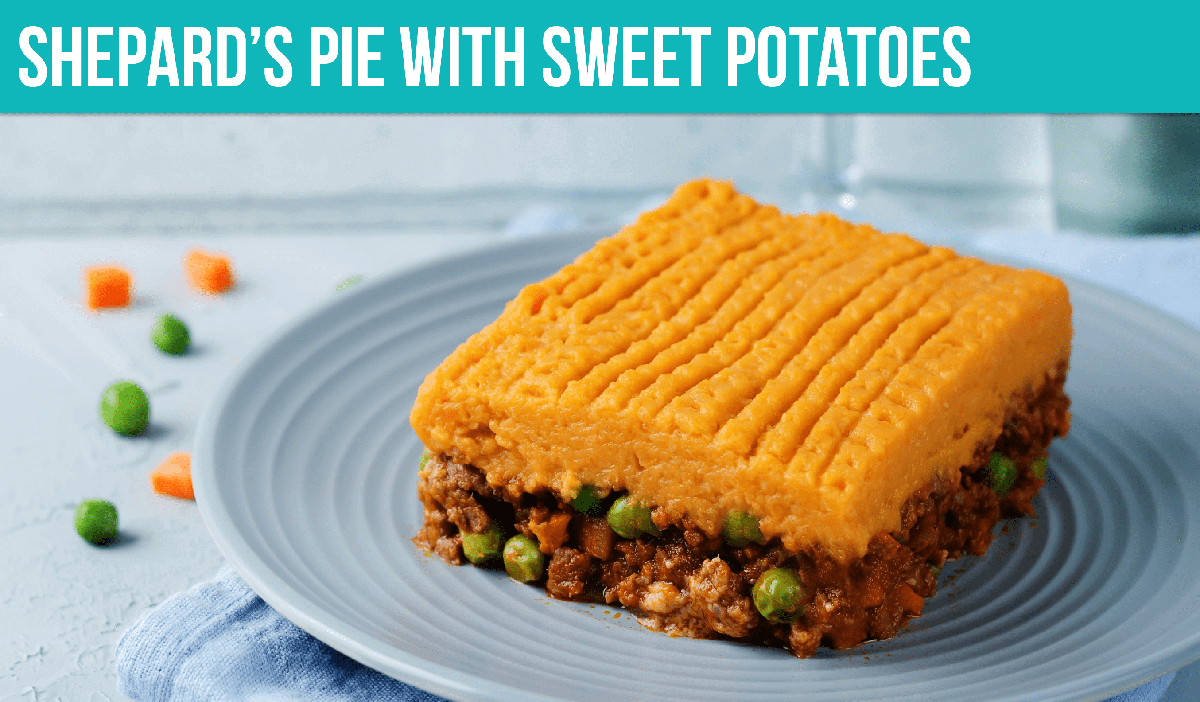 Shepard's pie is a traditional Irish dish that is usually topped with regular mashed potatoes, but we chose to go with some sweet potatoes for this one! You can get creative and add in your own assortment of veggies, and this dish can even be made vegan with a plant-based ground meat alternative and vegan butter. Enjoy!
Nutrition Info: Calories 350  |  Protein: 25 g  |  Carbs: 22 g  |  Fats: 18 g
Ingredients:
Sweet Potatoes, 300 g
Lean ground beef (90/10), 450 g (about 1lb)
Yellow Onion, diced 25 g
Carrot, diced, 40 g
Organic Frozen Peas, 40 g
Organic Frozen Corn, 40 g
Olive Oil, 1 Tbsp
Tomato paste, 2 Tbsp
Butter, 1 Tbsp
Garlic, minced, 1 Tbsp
Salt
Pepper
Paprika

You'll Need:
Potato peeler
Pot for boiling
Large pan
Medium casserole dish
Cutting board and knife

Instructions:
Preheat the oven to 375 degrees. Peel potatoes and chop into 2 in. chunks. Place in a pot and fill with water until potatoes are just covered. Boil for about 10-12 minutes until potatoes are soft. Drain potatoes and mash, mix in butter and season with salt and pepper. Set mashed sweet potatoes aside.
Heat olive oil in a pan. Sautee onions for about 3 minutes and then add in ground beef and minced garlic. Cook until ground beef is browned and then add in carrots, peas, corn, tomato paste. Mix well and season with salt, pepper and paprika, cook for another 2 minutes.
Pour ground beef mixture into a casserole dish and make level. Scoop mashed sweet potatoes on top of ground beef mixture and spread evenly to coat. Bake in the oven for 35-45 minutes until the top of the potatoes are slightly browned. Let rest 10 minutes before serving, enjoy!


---