Traveling to Rome
by Anna Victoria in Lifestyle
Many of you girls have asked how I came to live in Rome for three years. Here is a little background:
Growing up in a small town in Northern California, the idea of traveling abroad was a far away dream. Even in college, studying abroad seemed impossible and unrealistic. I was working full time in order to put myself through school, so I had no idea how I would be able to take time off work, never mind manage to pay for it.
TRY THE FIT BODY APP FREE FOR 7 DAYS! DOWNLOAD NOW.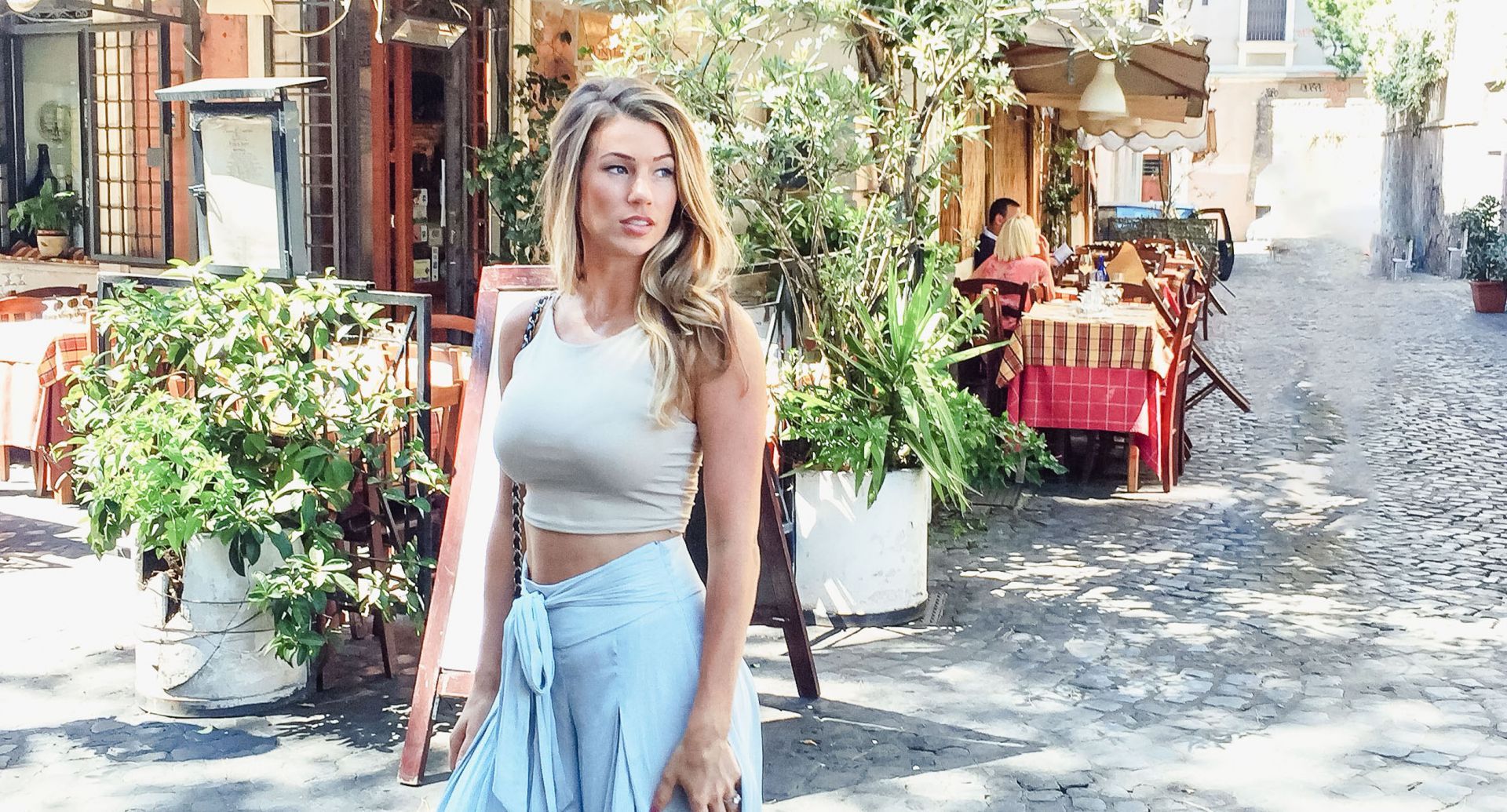 Fast forward to the first class of my sophomore year at the University of San Diego when a speaker came in to talk about study abroad programs. Knowing I was the most unlikely candidate, I half listened, day-dreaming about something totally unrelated. While scanning the handout, a three-week program in Rome caught my eye. I wasn't going to hold my breath but I thought I would ask my manager if taking a three week leave from my job was anywhere near a possibility.
To my surprise, he said yes but told me that I needed to ask my District Manager. My District Manager also said yes and sent me to  HR to confirm. When I asked our HR manager, she said, "If it's okay with your manager and district manager, it's okay with us!" Suddenly a three week study abroad trip to Rome was becoming even more of a reality; I seriously wanted to pinch myself.
A few months later, I was off to Rome for three weeks with a handful of students and professors from my university. It was on this trip when I met my now-husband, Luca. For the story of how we met, click here.
Fast forward a few years and what was once a dream, visiting Rome for a few weeks during college, became my everyday reality. Luca and I moved to Rome in 2013 and lived there until 2016 when we made the bittersweet decision to move to Los Angeles.We had a beautiful three years in Rome and, while we don't live there at the moment, it will always be our second home. 
Now that I've had years of experience as an American living in Rome with a native Italian, I put together my top local and tourist recommendations for your visit:
P.S. This is the list I sent out to my wedding guests when they came to town, so there is a bit of extra info. I hope this helps and I hope you enjoy your visit to Rome!
RECOMMENDED PLACES TO EAT
Delicious Italian Food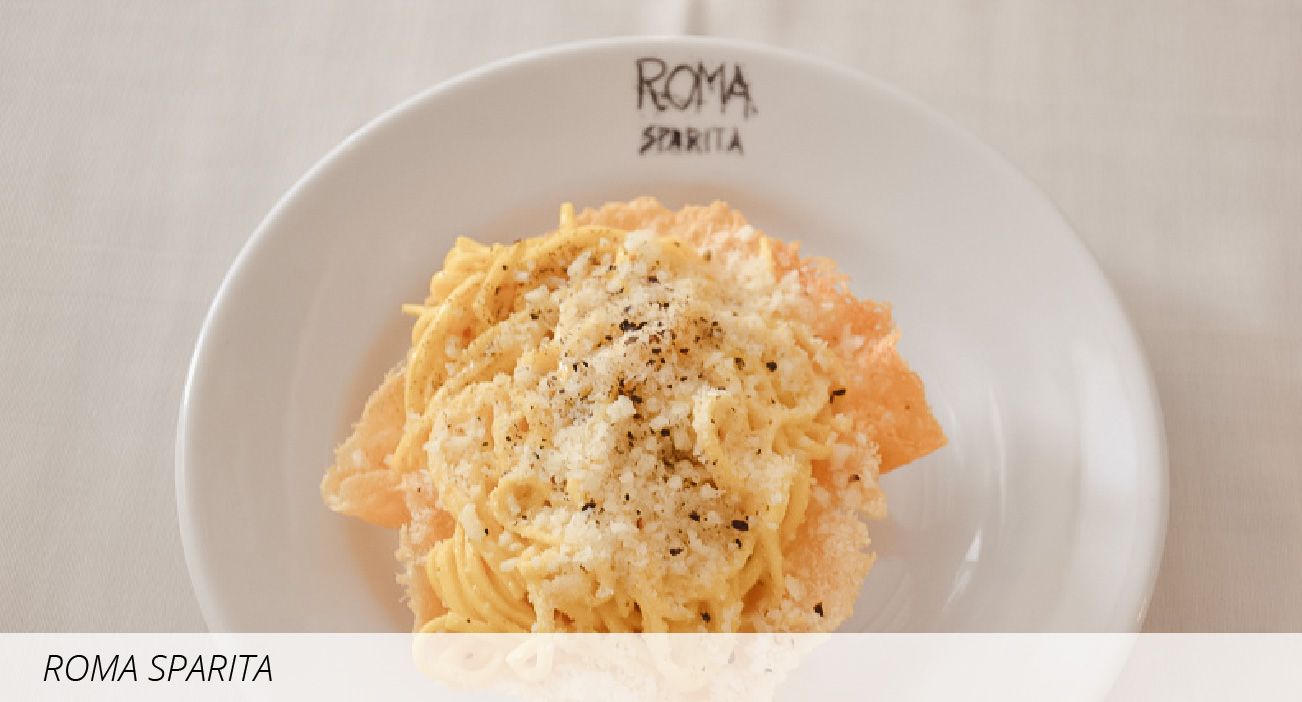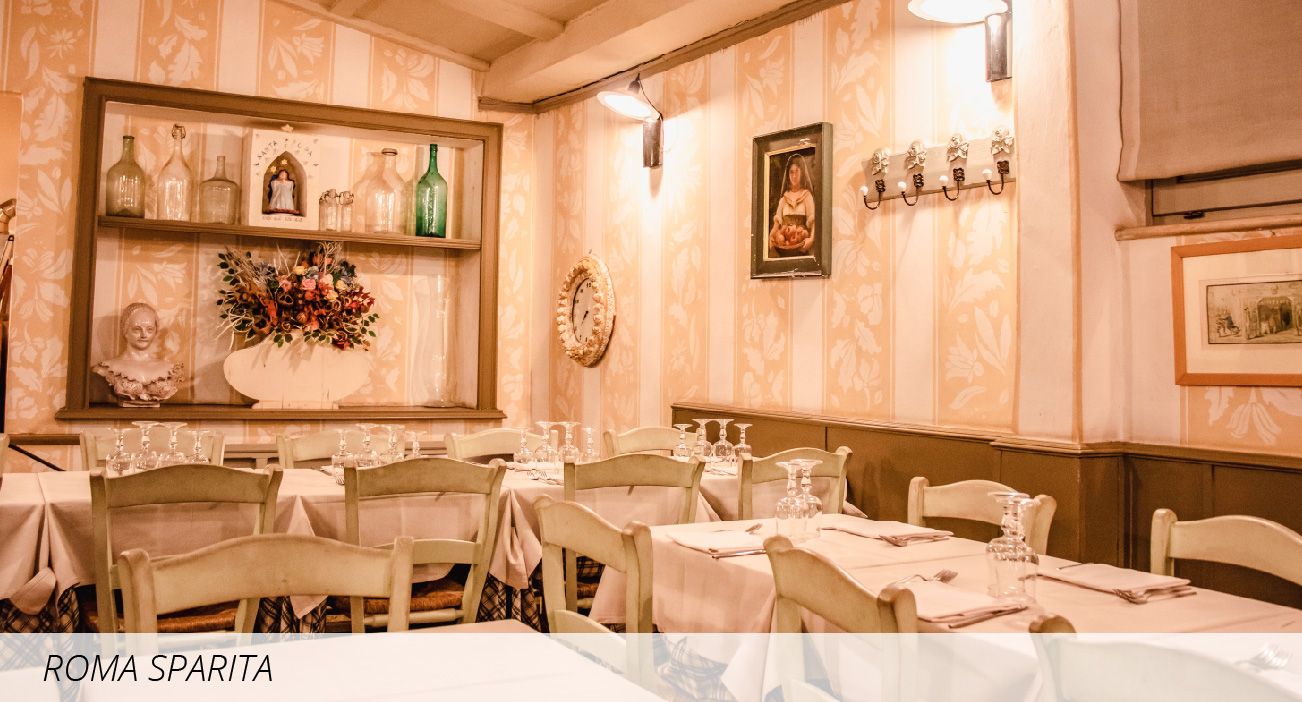 Roma Sparita
In Trastevere – Order Cacio e Pepe. If you like cheese, you will love this. This is a traditional Roman pasta served in a crispy parmesan bowl!
Maccheroni
Near the Pantheon and Piazza Navona: Order the Carbonara. It is another traditional Roman pasta made with Italian bacon (pancetta).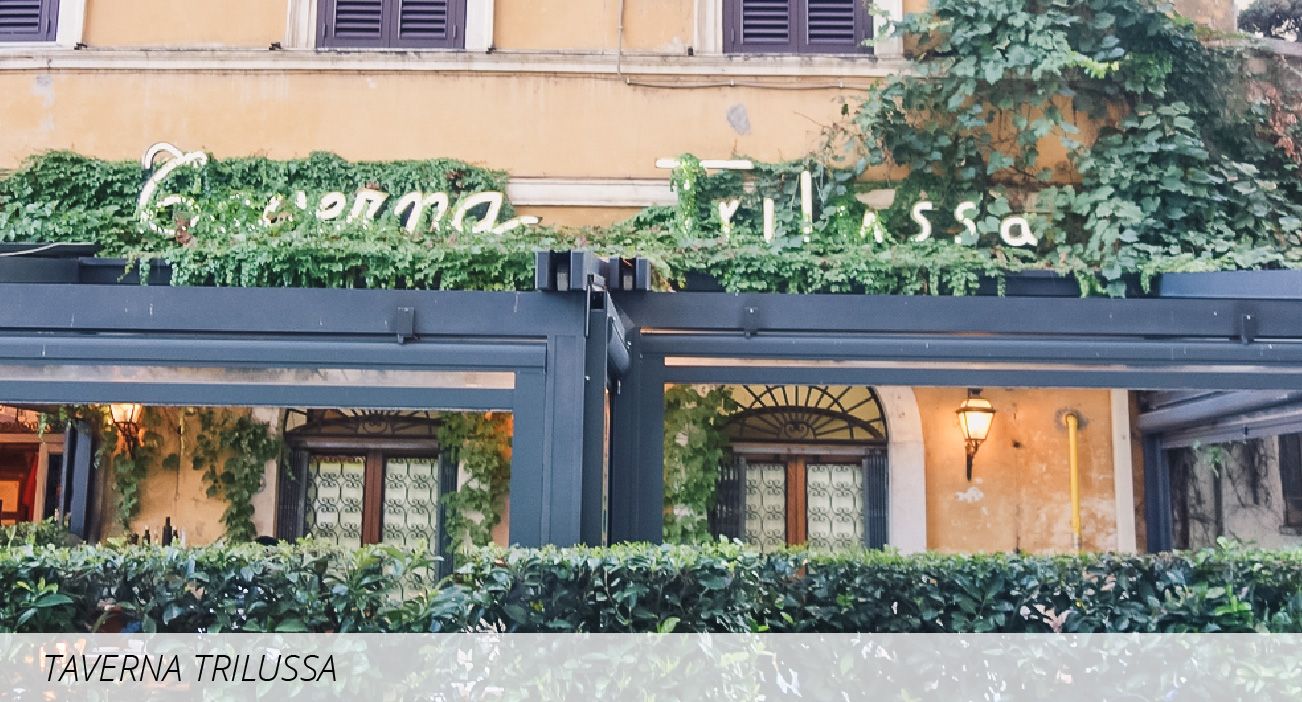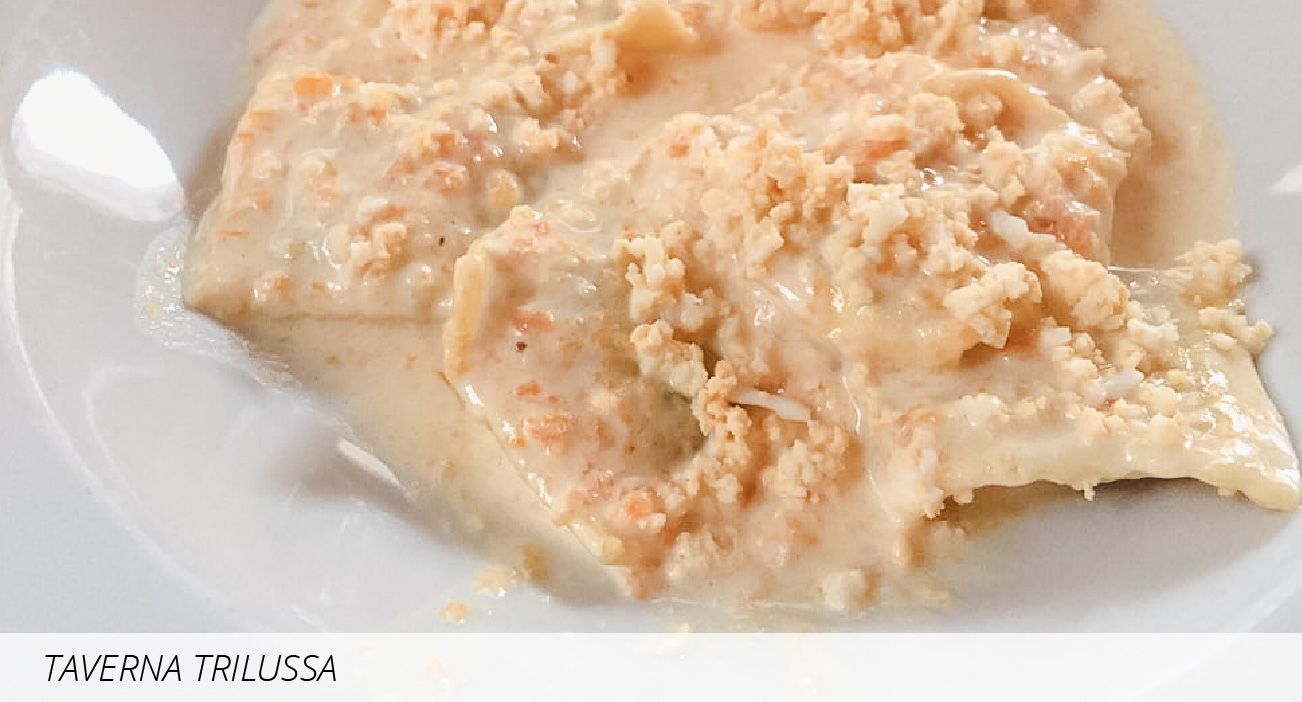 Taverna Trilussa
In Trastevere: Order the Ravioli Mimosa, which is a pumpkin filled cheesy ravioli dish. They have won awards for it, it's amazing. This is probably my all-time favorite in Rome.
ILocale
For good Italian in a non-touristy area where locals go, ILocale is a mix of a restaurant/wine bar. One of the owners is a sommelier and gives great wine recommendations. For an appetizer, get the cheese and salami platter with honey on the side. Entrees are traditional Italian and very good.
---
FINE DINING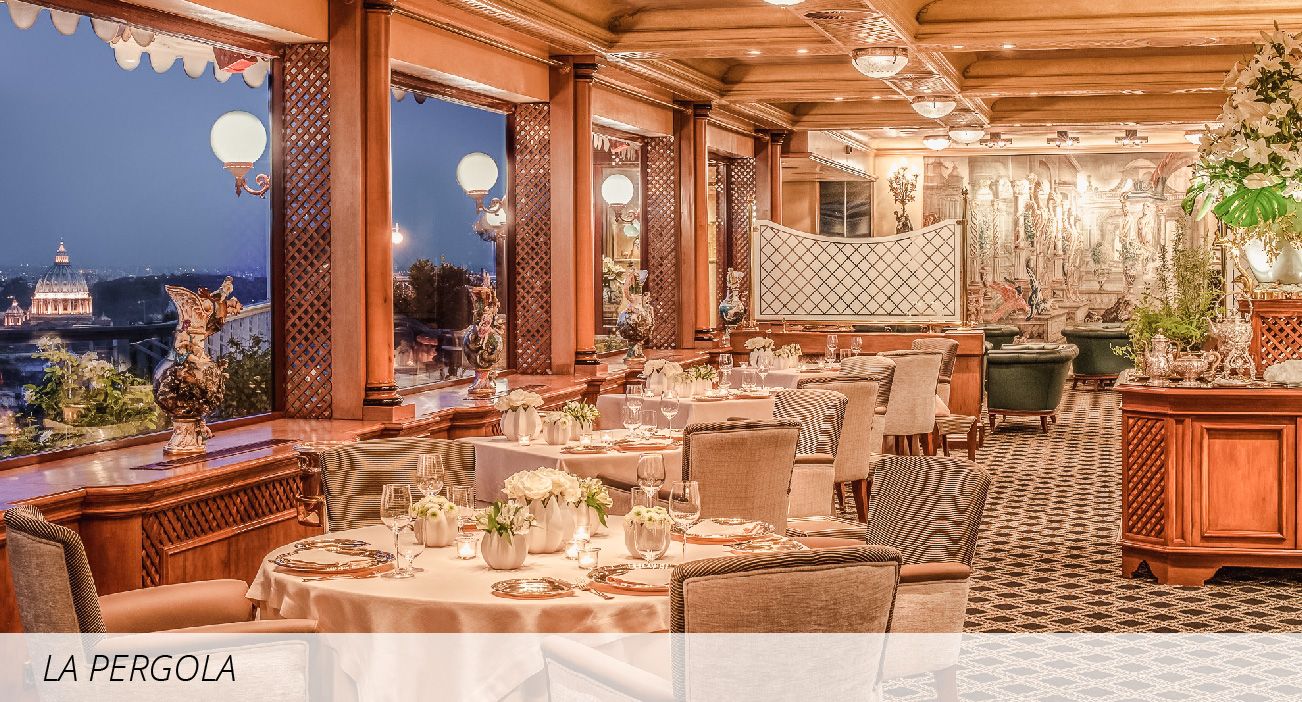 La Pergola
La Pergola has three Michelin stars and is ranked the second best restaurant in all of Italy (Number one is in Milan). You can choose between ordering individual courses or the set menu. You can choose between a 5 or 7 course menu, and each course has its own wine pairing.
On average, dinner is $250 per person.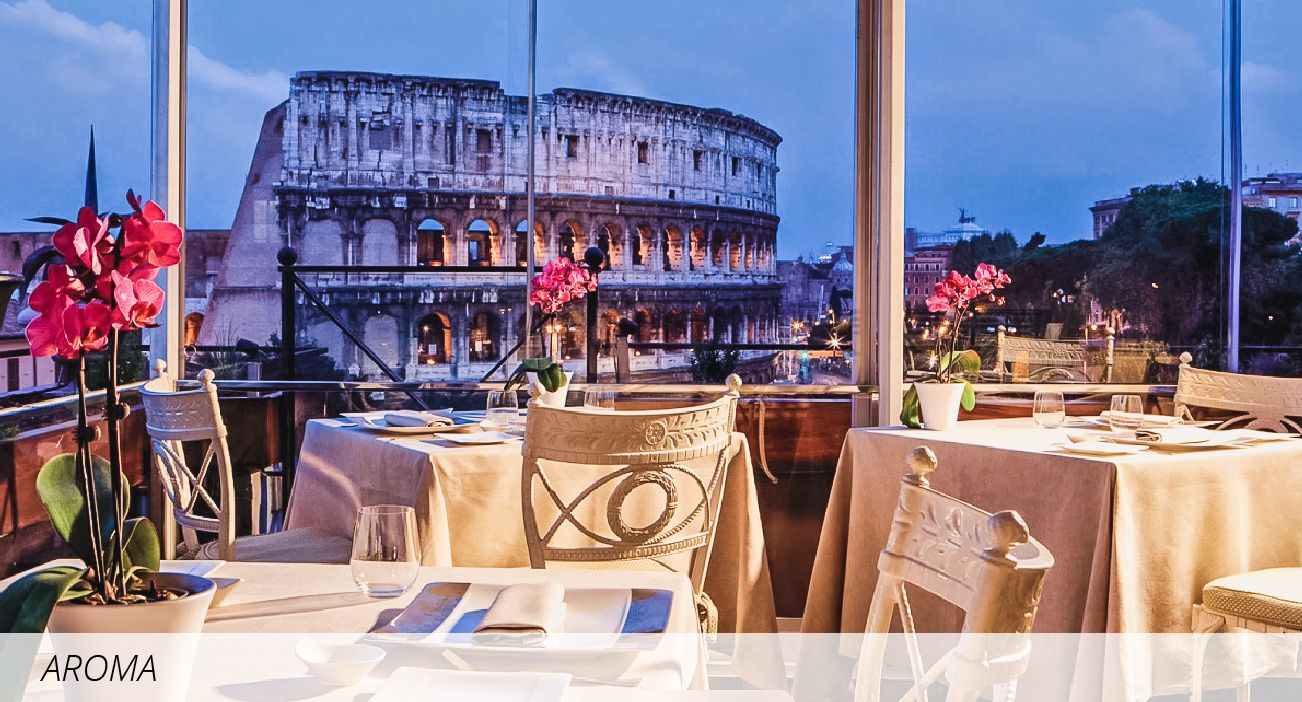 Aroma
Aroma has one Michelin star as well as one of the most beautiful views of Rome, placed right in front of the Colosseum. If you don't want to have dinner, you can book just dessert and experience the beautiful view. 
On average, dinner is $150 per person.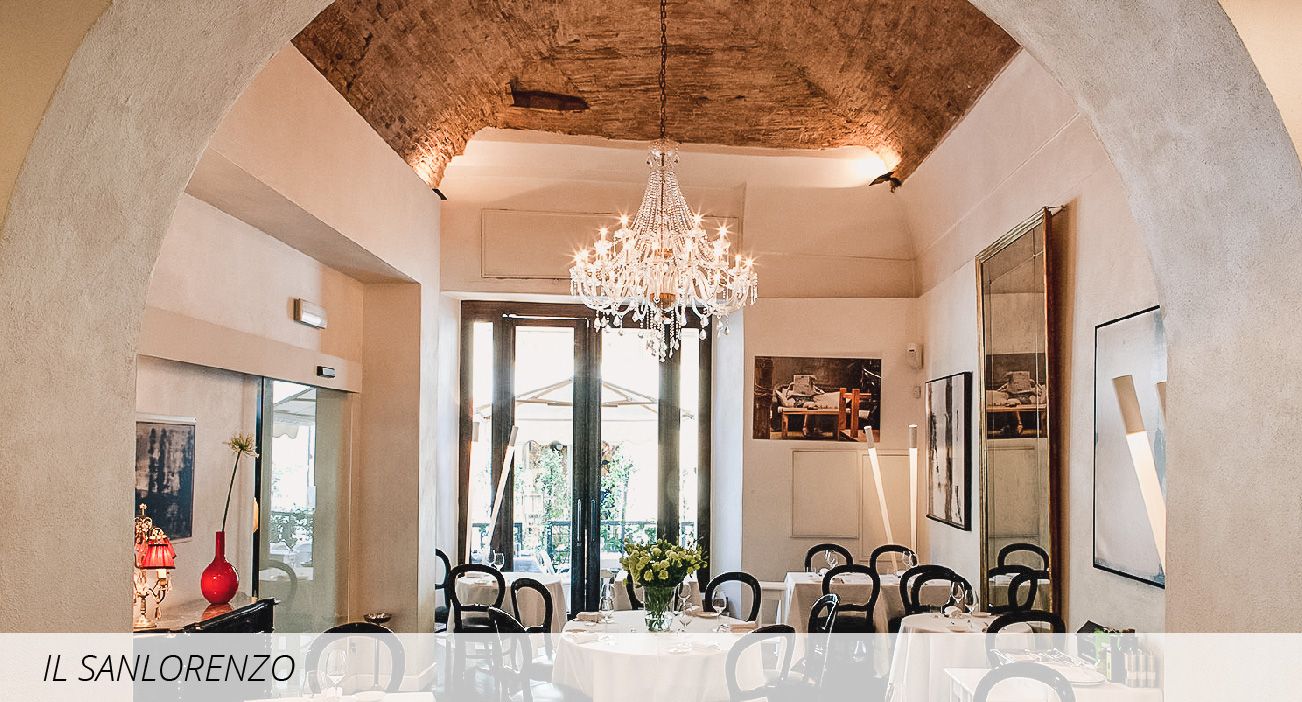 Il SanLorenzo
If you like seafood, this restaurant gets their fish fresh every day from the Italian island, Ponza. It's the best seafood in Rome. I personally don't like seafood, but Luca does, and he highly recommends this place. I want to add that the reviews seem to say they aren't super friendly… I can't vouch for that, but I can vouch for Luca saying their seafood is the best in Rome!
On average, dinner is $120 per person.
---
HEALTHY FOOD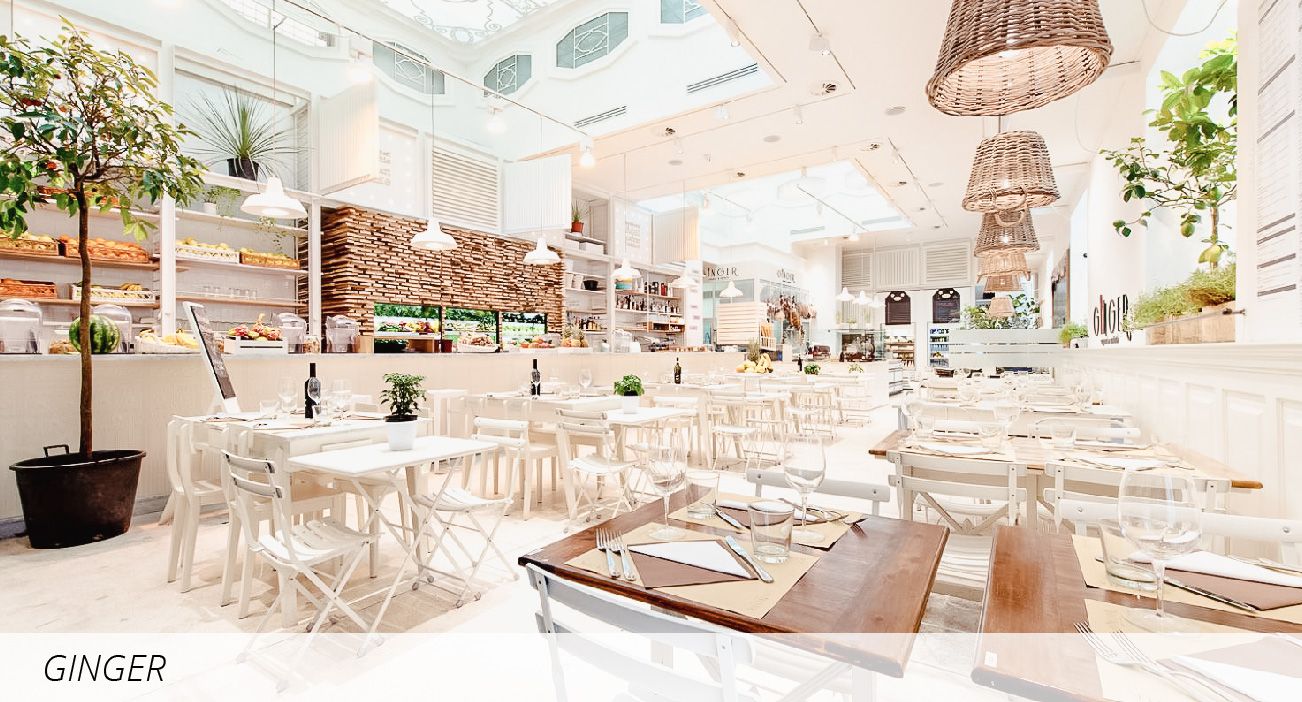 Ginger
In the center, for smoothies or acai bowls. They do offer a full menu but I would only recommend their smoothies or acai bowls.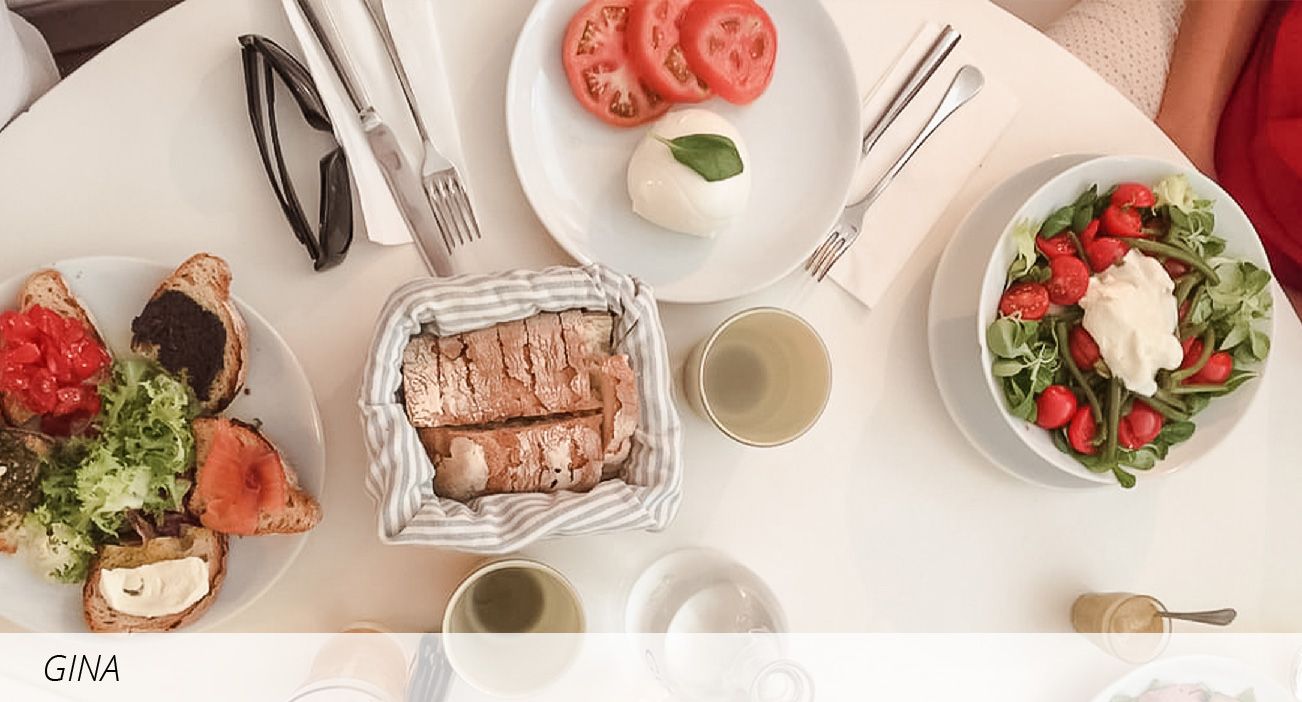 Gina
In the center, offers a full menu and was one of my favorite restaurants for healthy options.
A note about healthy food in Rome – most Italian food is actually healthy; it is much more fresh (and free of preservatives) than what we are used to – many people come to Rome and enjoy all the pasta and pizza they want and don't really gain weight. The way they cook things is much healthier and portions are naturally smaller. I highly recommend ENJOYING the food if you are visiting Rome. There will be plenty of time to eat healthy foods when you get back home. Of course, if you want to have a good salad or lighter dish, the above are my recommendations.
---
ITALIAN DESSERTS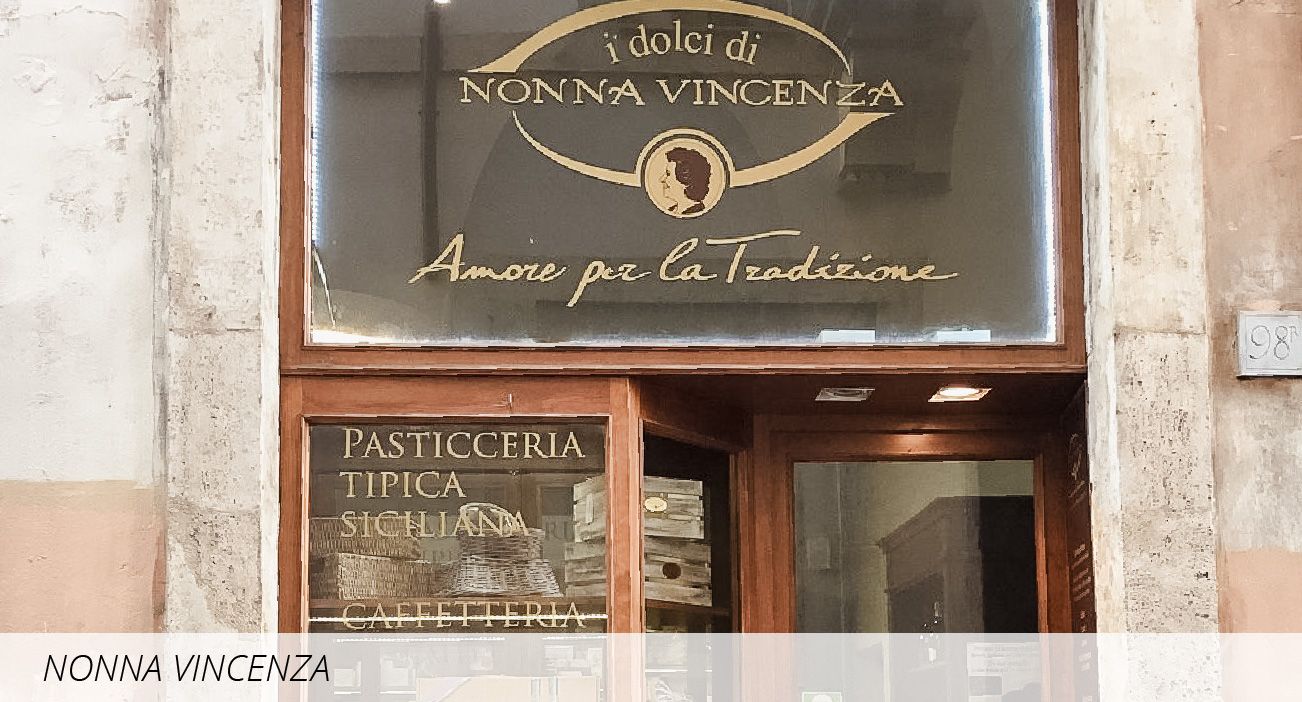 Nonna Vincenza
For the best Sicilian Cannoli, there is a place called "Nonna Vincenza" with two locations in the center. They have funny hours so be sure to look them up ahead of time.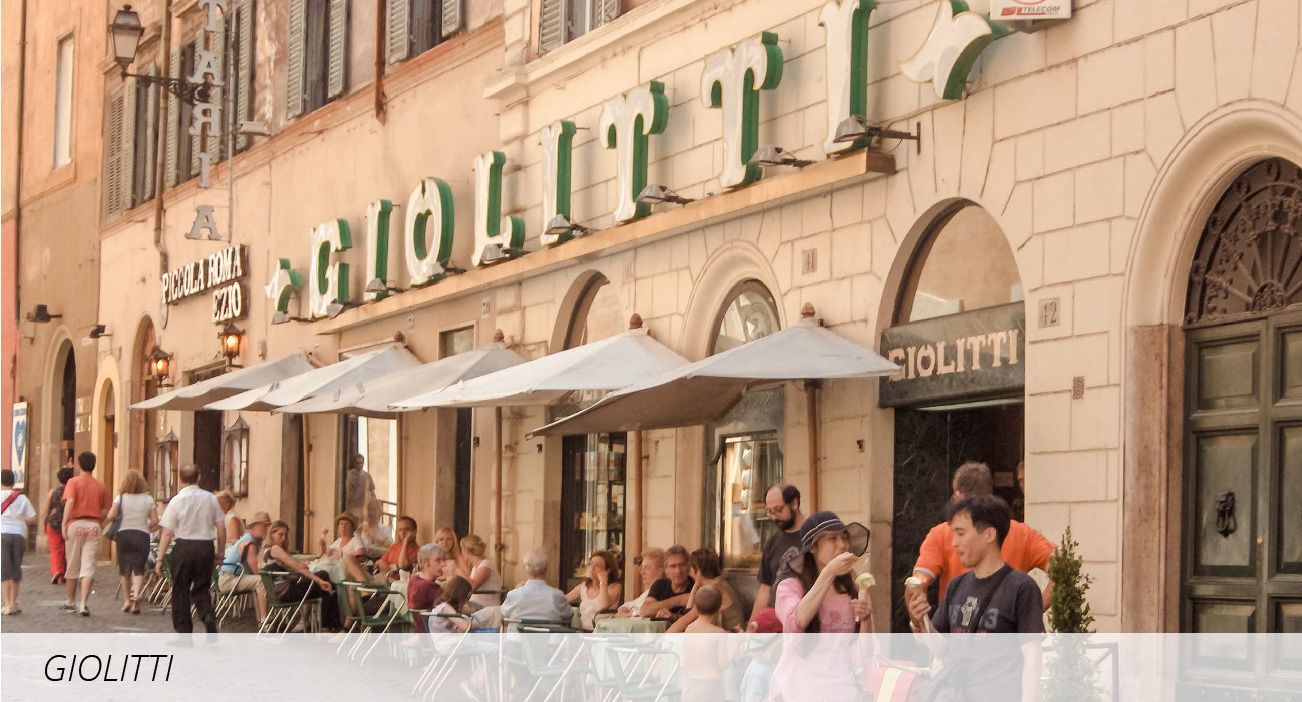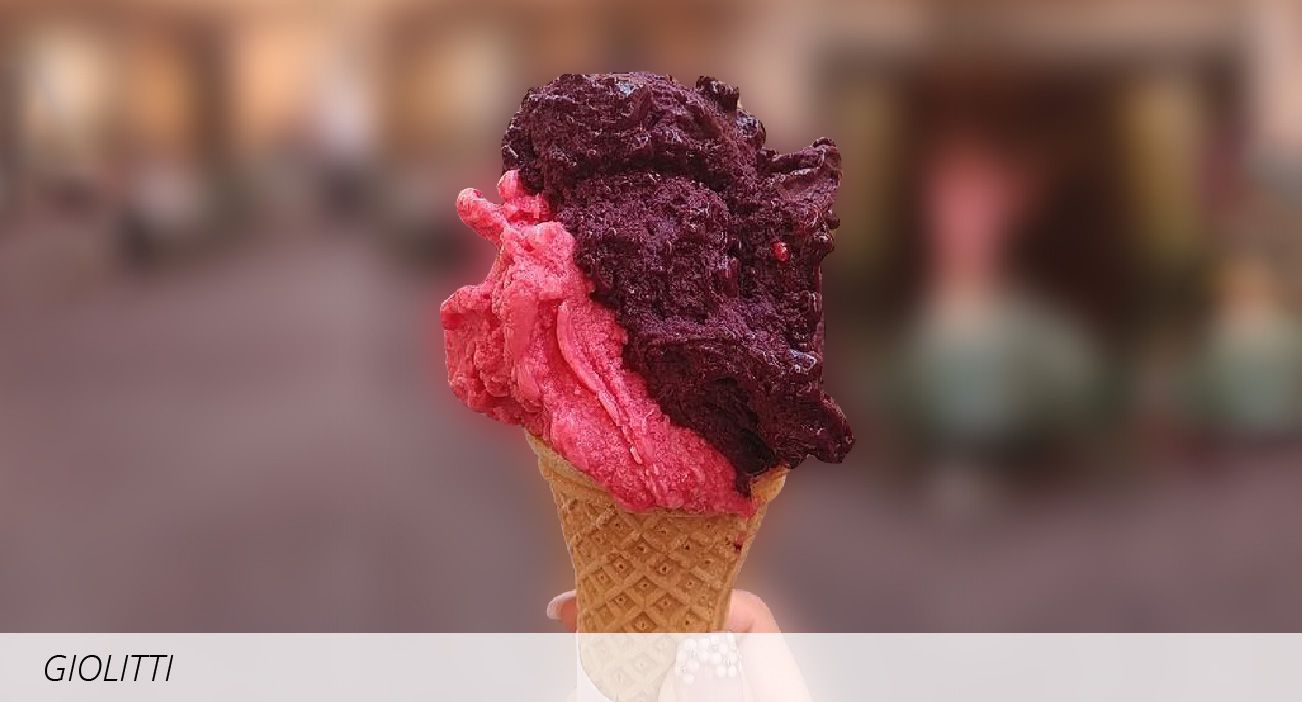 Giolitti
In the center and about a five minute walk from the Pantheon. A great traditional gelateria with a ton of flavor options and outside seating.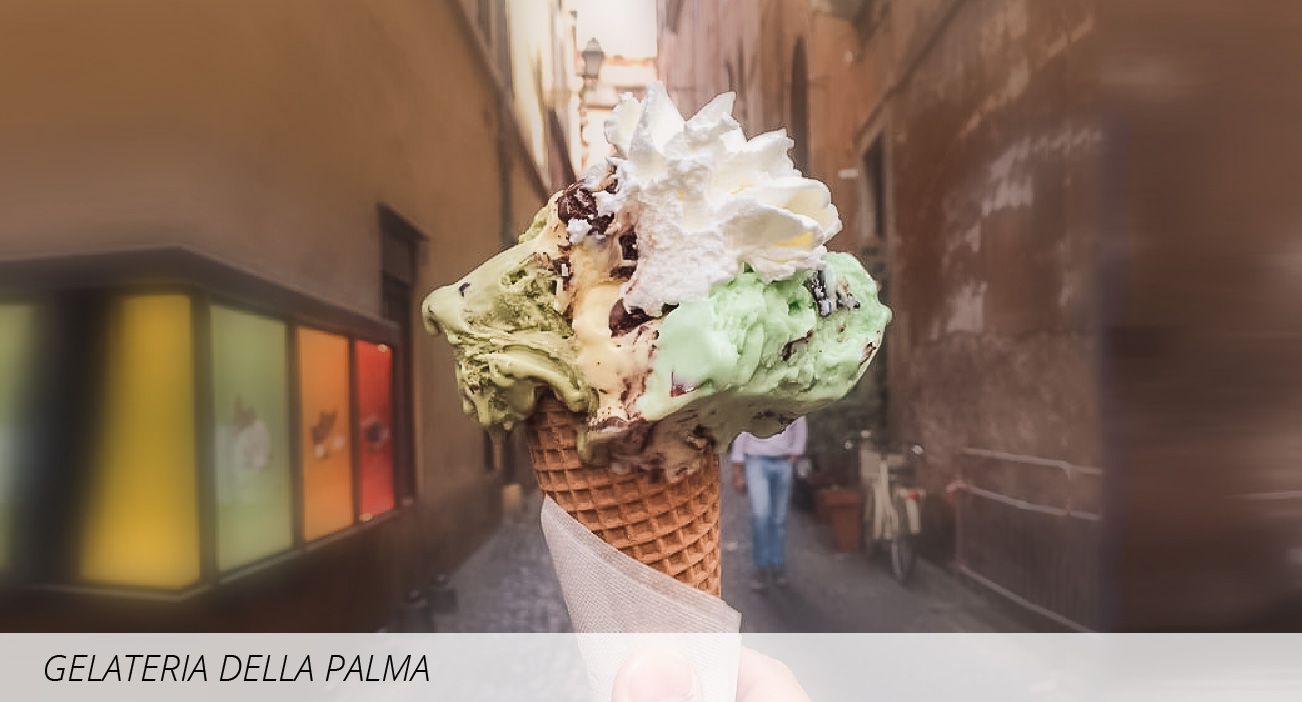 Gelateria della Palma
In the center and a two minute walk from the Pantheon. They have a TON of options and non-traditional flavors – all of which taste amazing!
For real Italian gelato, avoid the gelato places you see where the gelato is stacked high like a mountain. This is NOT real gelato, but instead made with powders.
---
FUSION / NON-TRADITIONAL ITALIAN FOOD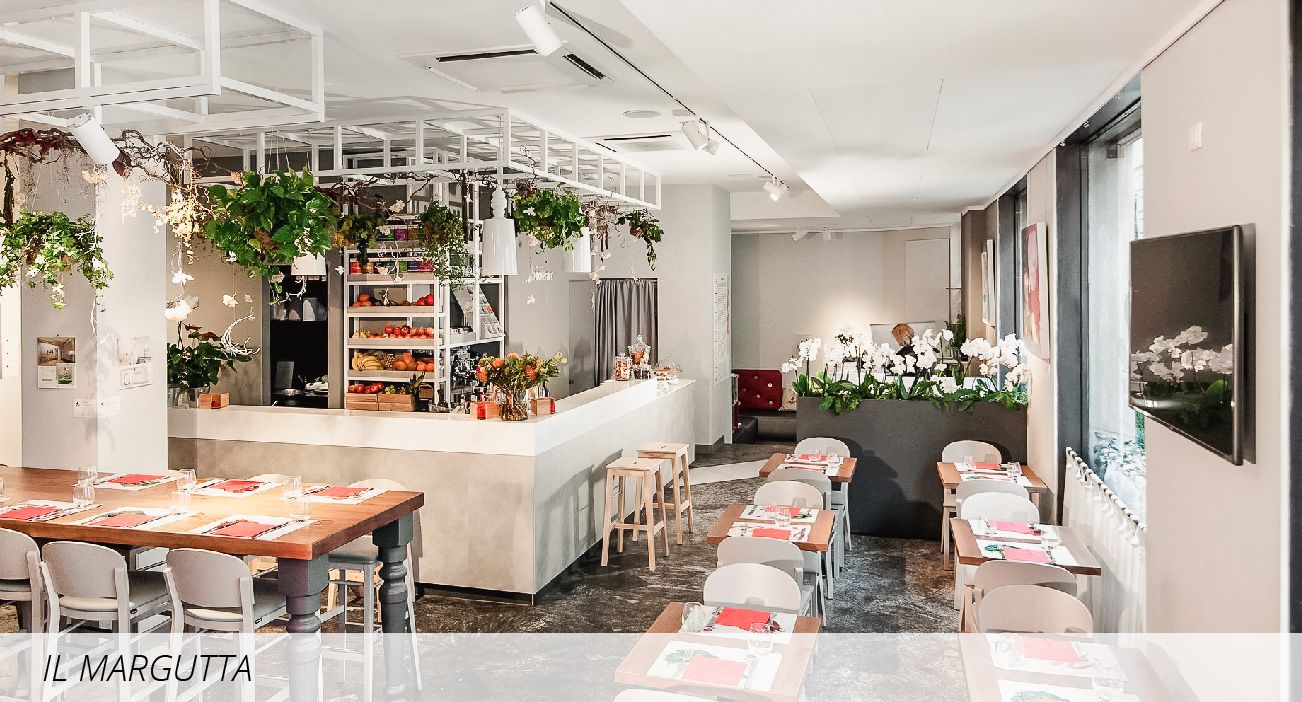 Il Margutta
In the center: If you would like a vegetarian place, this is one of our favorites. Even though it is vegetarian, it's not necessarily healthy but it IS delicious.
Bakery House
If you're looking for a place that serves American breakfast (or as close as it gets to American breakfast in Rome), there are two Bakery House locations, both serving American breakfast and lunch. I would recommend coming here if your hotel doesn't offer a continental breakfast. Italian breakfast consists of a croissant, usually filled with jam, creme, or nutella, and an espresso, which can be found at any corner bar throughout Rome. P.S. "Bar" in Rome simply means a cafe where you can get snacks, coffee, and soft drinks.
For restaurants, I recommend calling ahead for a reservation. If you are staying at a hotel, the concierge should be able to help you make reservations. Most places don't open until 7:30-8pm for dinner. Italians eat late!
---
RECOMMENDED ACTIVITIES
TOURS / SIGHTS TO SEE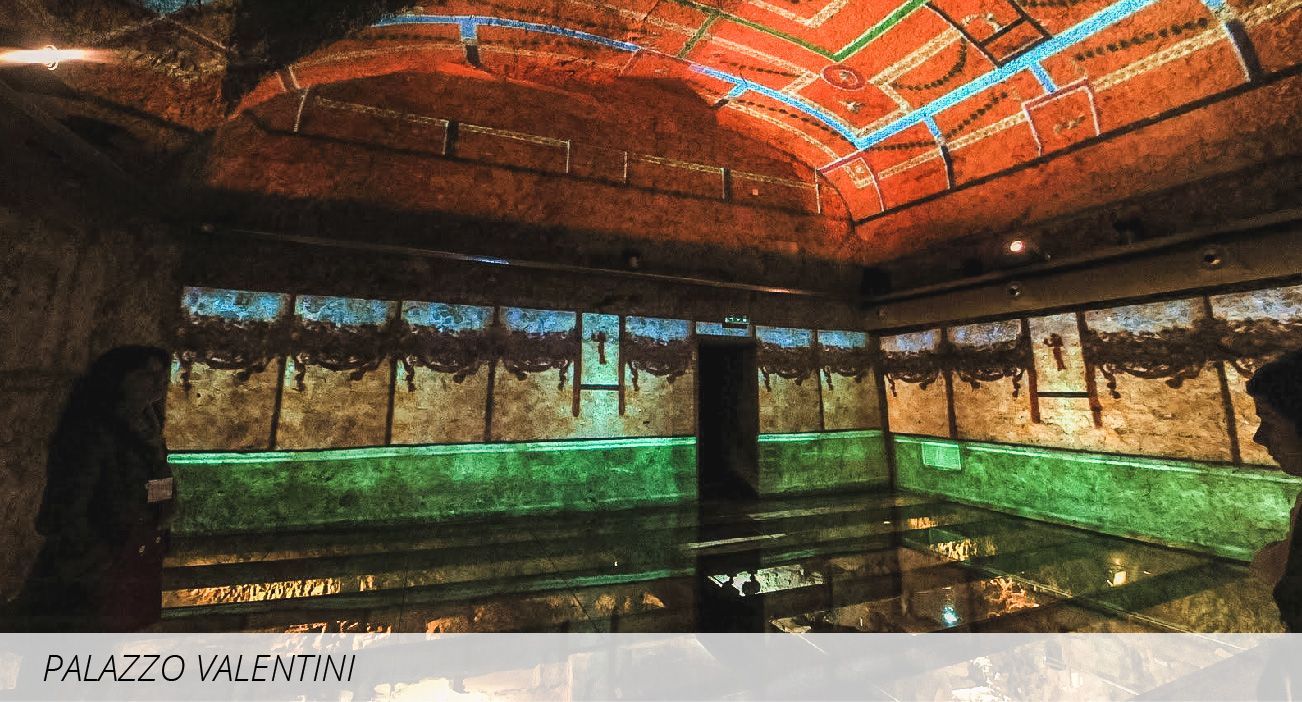 Palazzo Valentini
This is one of our favorite tours in Rome and we recommend it to anyone visiting. It is an underground tour of an Ancient Roman Villa. There are a limited number of English or non-Italian tours and they fill up fast so book early! 
Cost: 13 euro
Time: 1.5 hours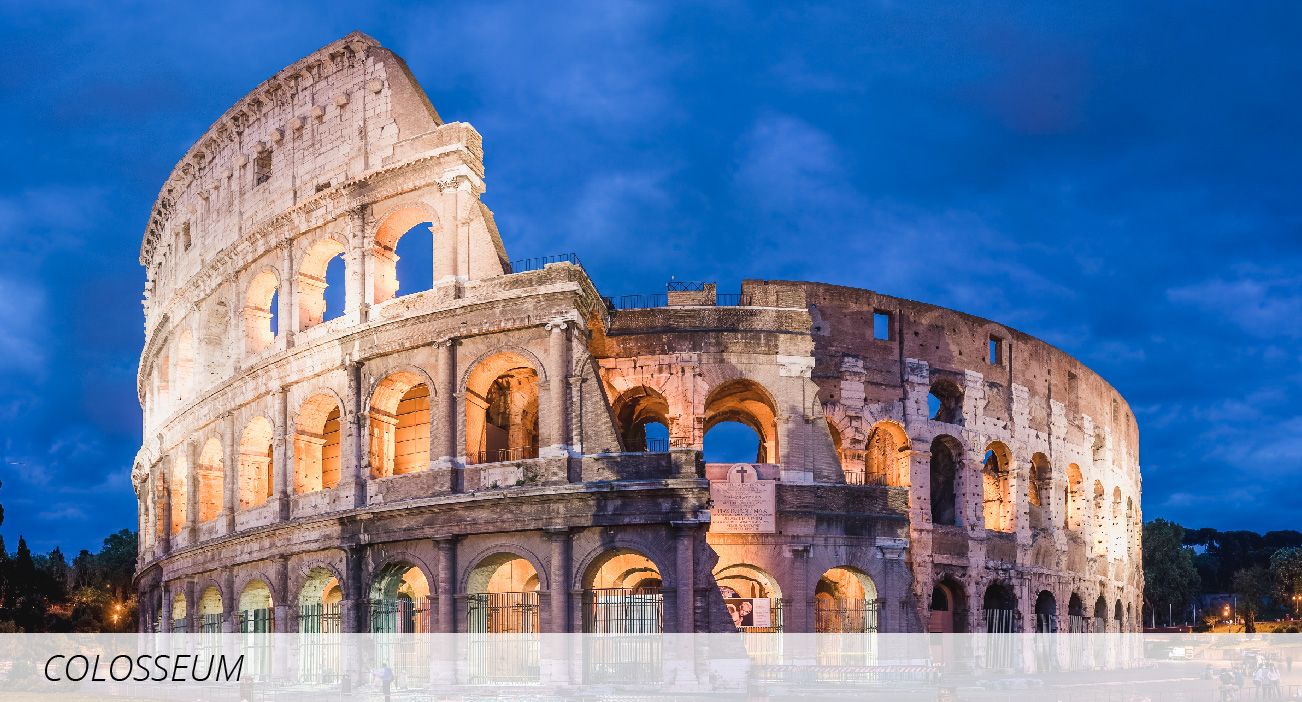 Colosseum
The Colosseum is the largest amphitheater ever built. Construction began in 72 AD and was completed in 80 AD. Throughout the years, it's seen damage from earthquakes and looters looking to re-purpose the materials but still stands today.
Cost: 12 euro (buy tickets at the Roman Forum for shorter lines)
Time: 1-2 hours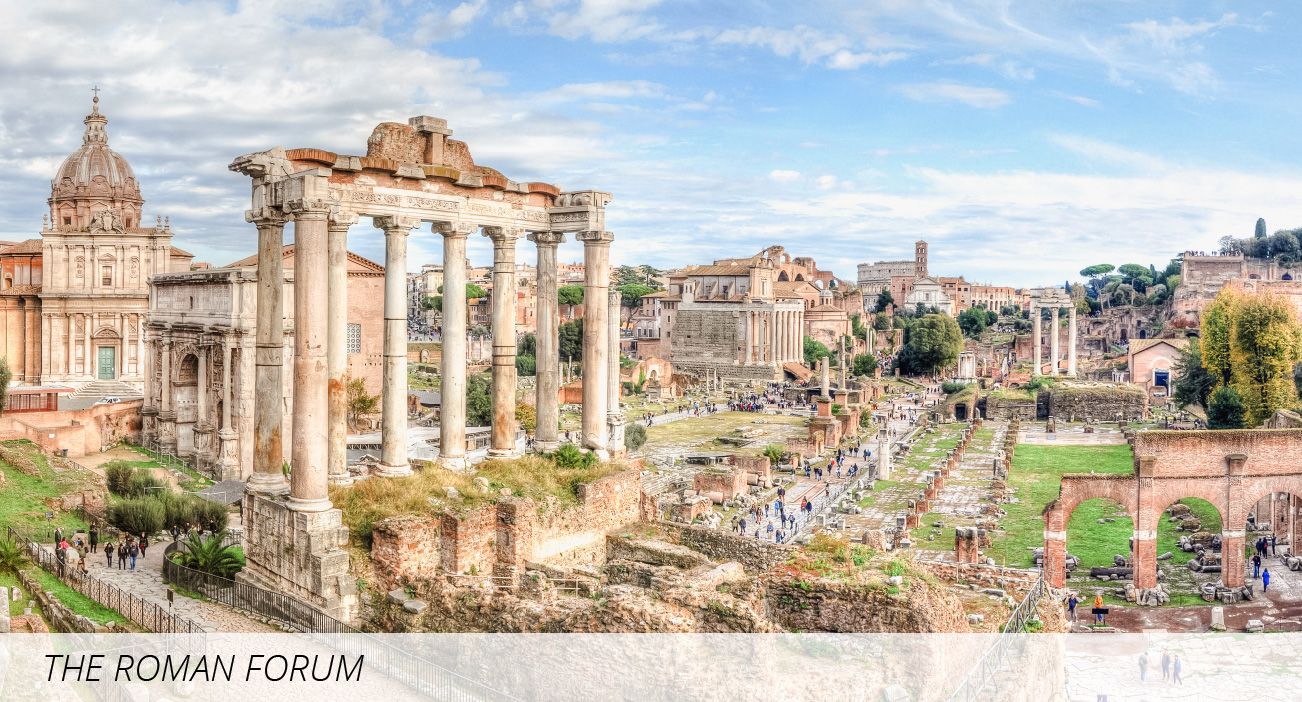 The Roman Forum
In its heyday, The Roman Forum served as a cultural epicenter for Roman citizens who used it for all kinds of events ranging from elections to gladiator matches to judicial hearings and public speeches.
Cost: included with Colosseum entry
Time: 1-2 hours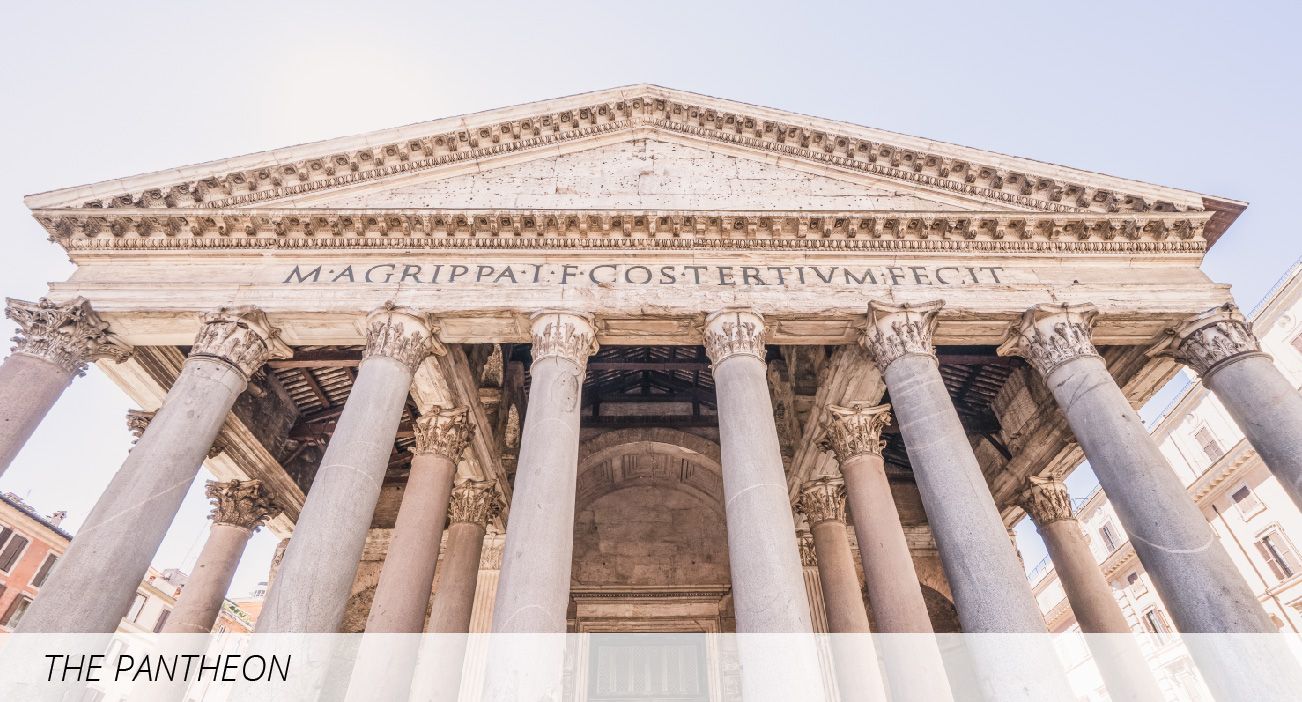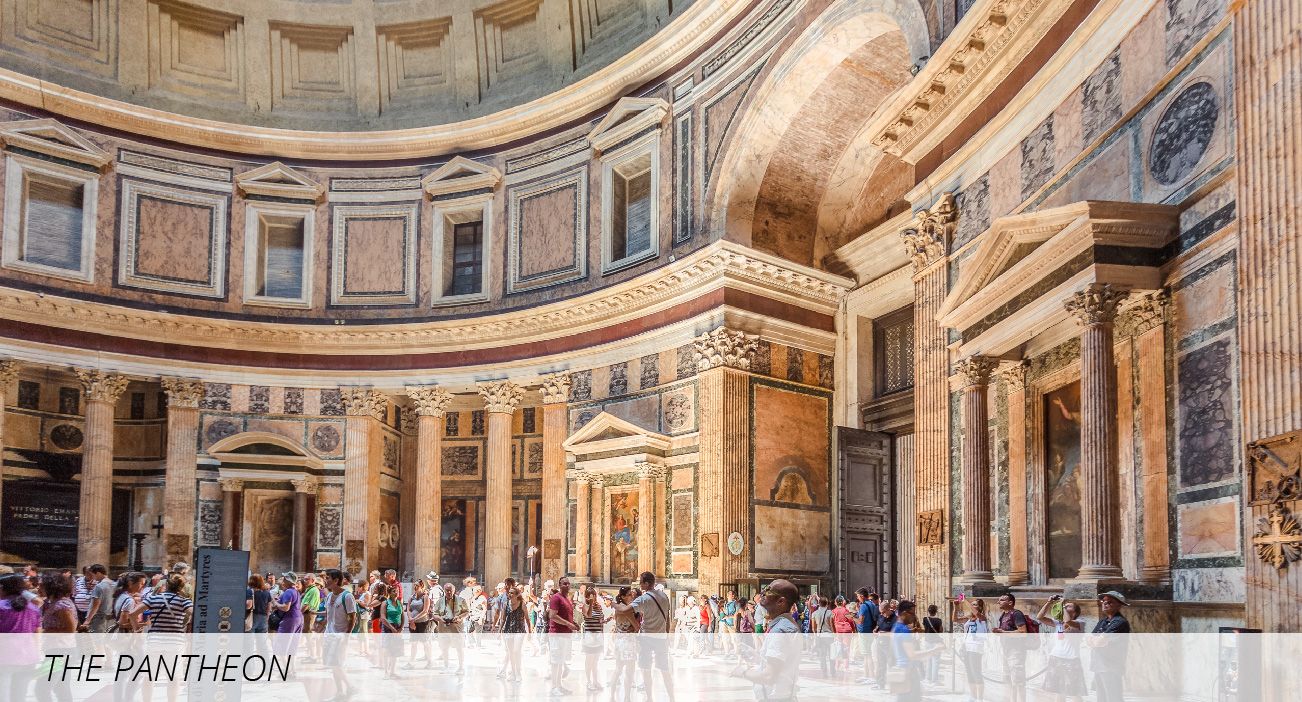 The Pantheon
Built between 118 – 128 AD, the Pantheon is the world's largest unreinforced concrete dome; it was the first pagan temple to be transformed into a Catholic church.
Cost: Free
Time: 15 – 45 minutes on average, depending on your interest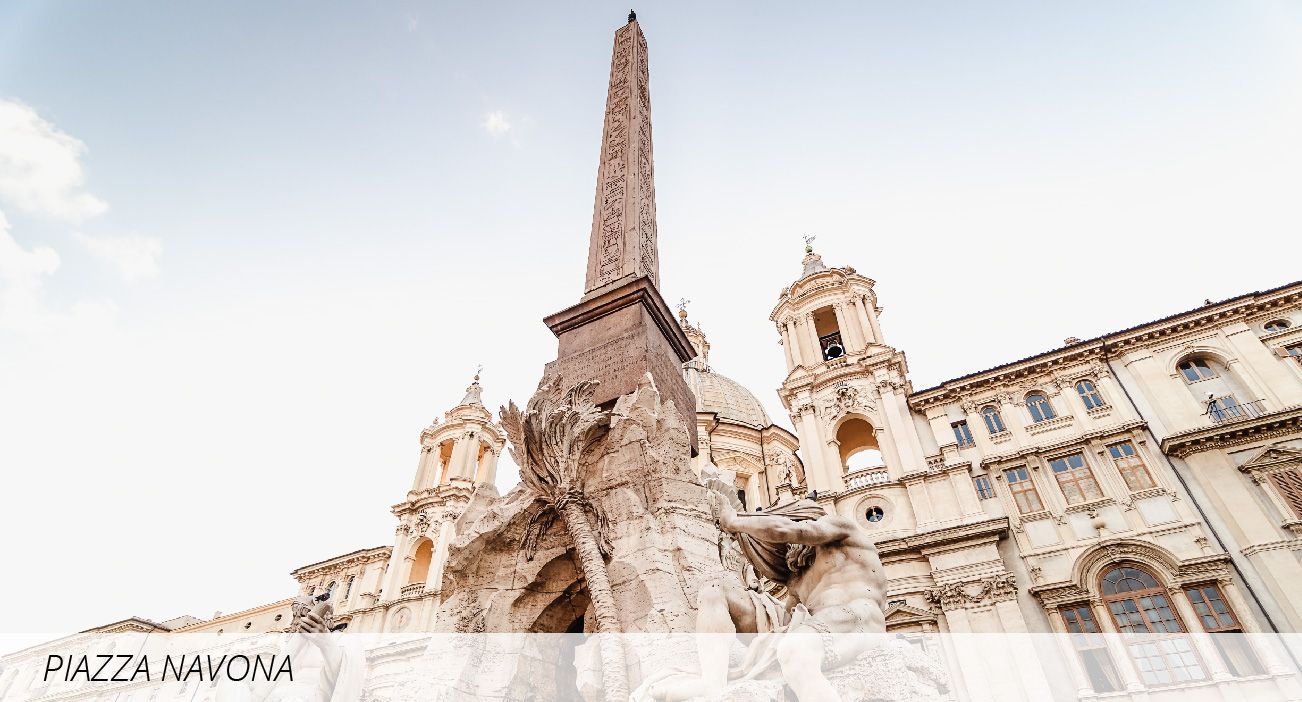 Piazza Navona
Piazza Navona and Campo Dei Fiori are piazzas where you can walk around, sit at a café for an aperitivo (the Italian version of tapas), or just stroll.
Cost: Free
Time: As long as you'd like to walk around!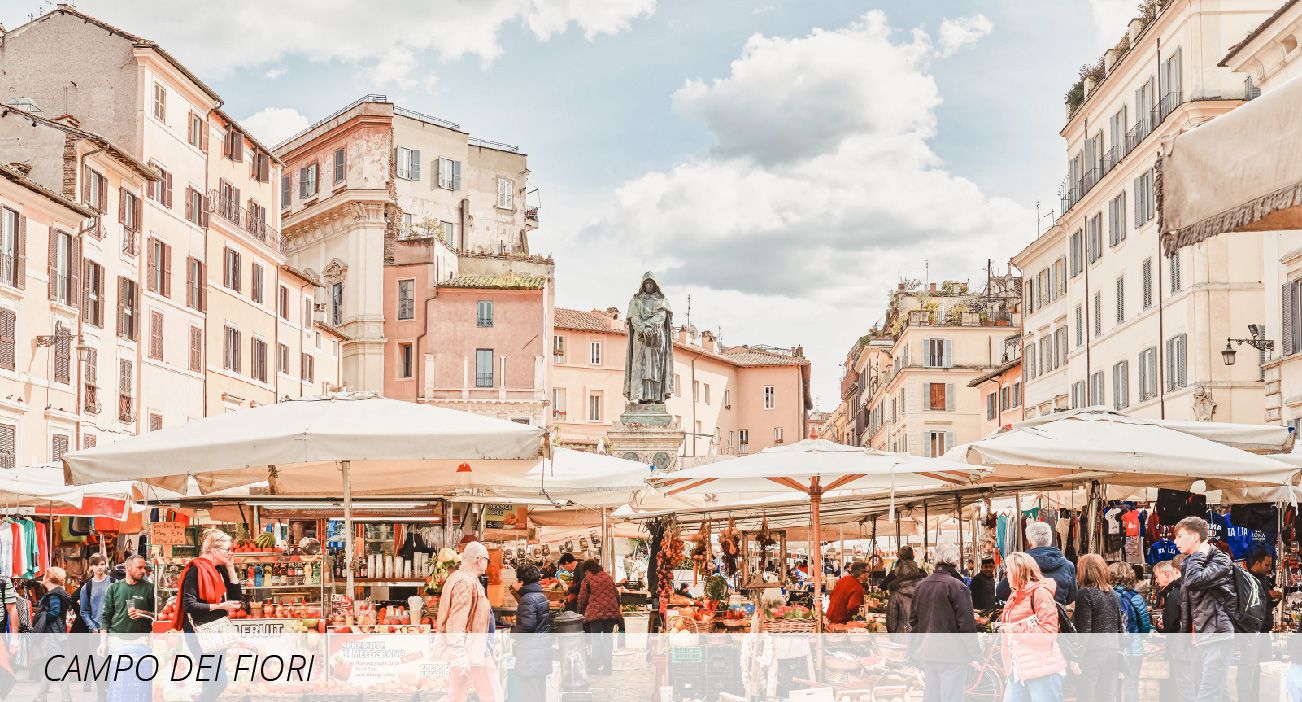 Campo Dei Fiori
An open piazza where you can walk around or visit the farmer's market that is open from 7am to 2pm.
Cost: Free
Time: As long as you'd like to walk around
*Note: The Pantheon, Piazza Navona and Campo Dei Fiori are all within walking distance and can be visited on the same day.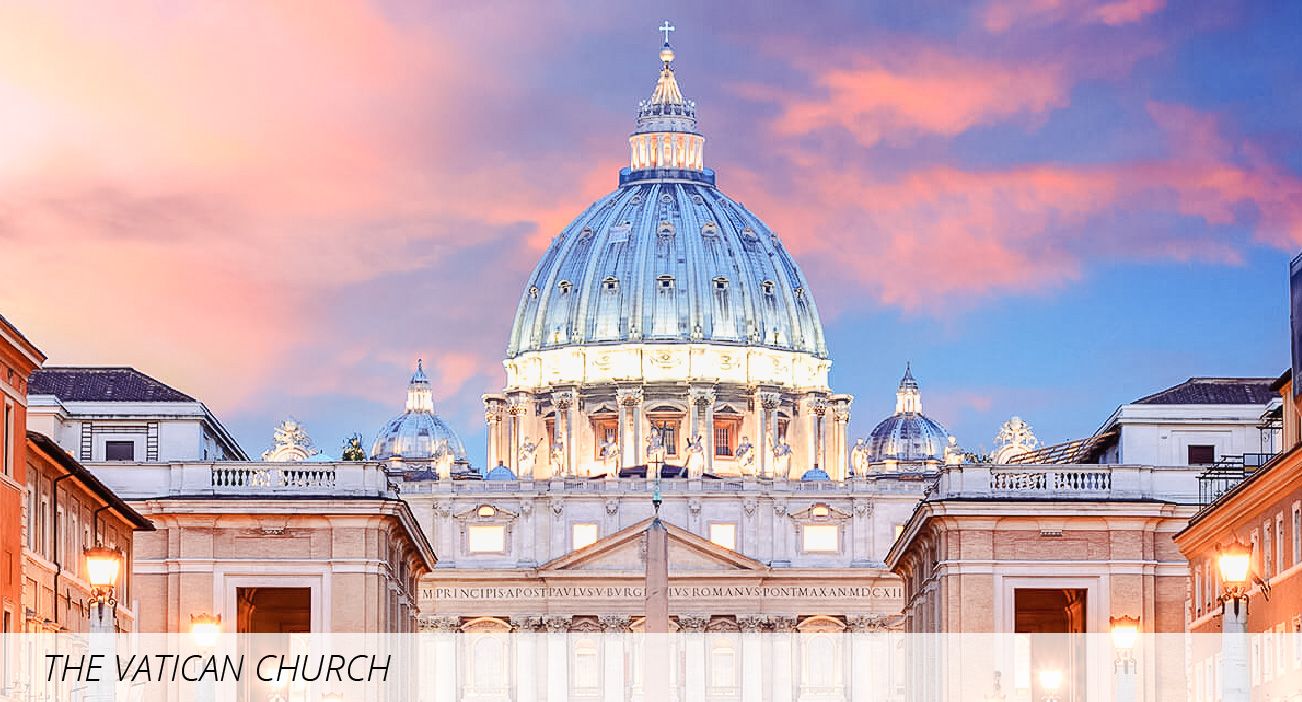 The Vatican Church
The Vatican and Castel Sant'Angelo are across from each other so they can be done in the same day. You can go to the very top of the Vatican dome which has a beautiful view.
Cost: Free for general entry, 7 euro for the dome
Time: 1-2+ hours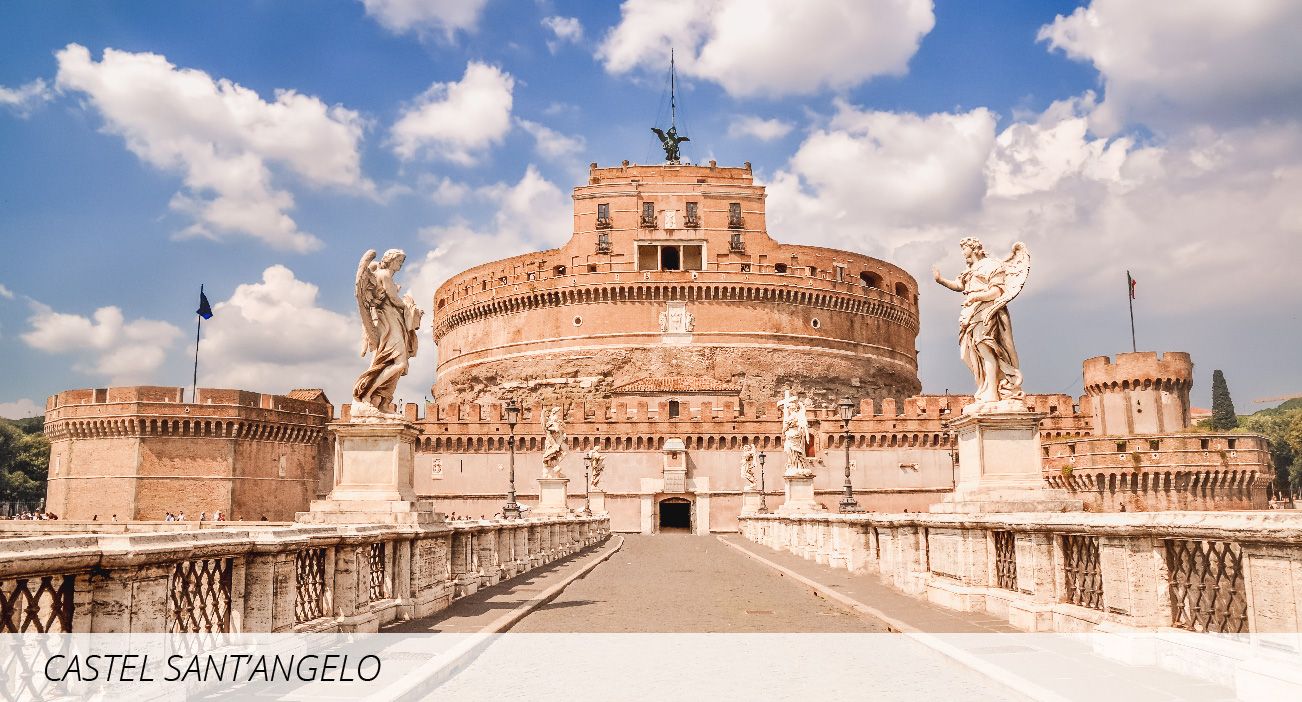 Castel Sant'Angelo
Was used as the fortress for the Pope when the city came under attack in medieval times. There is a secret passageway from the Vatican to Castel Sant'Angelo, which you can actually see from the street Lungotevere next to the castle.
Cost: 10 euro
Time: 1-2 hours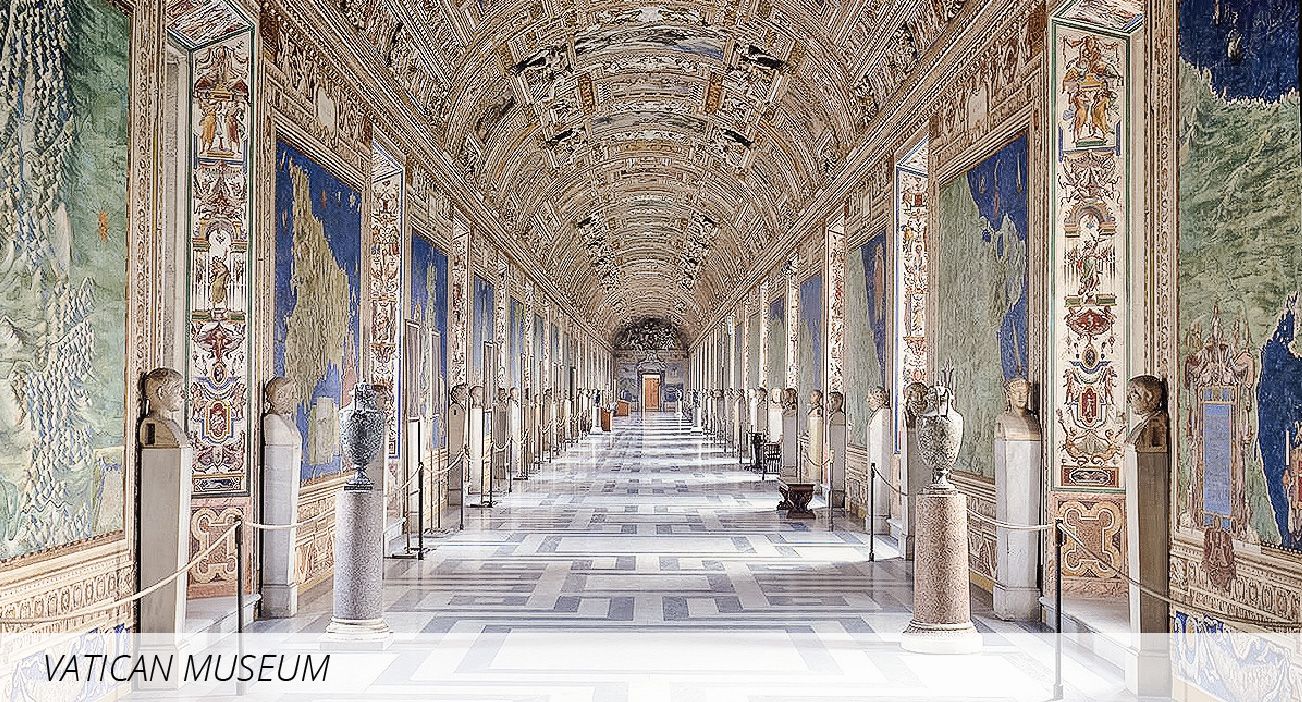 Vatican Museum
The Vatican Museum is a 15 minute walk from the Vatican Church. There is an extensive collection of some of the most important pieces of Renaissance art collected by different Popes, dating all the way back to the year 1506.
Cost: 16 euro
Time: 1-2+ hours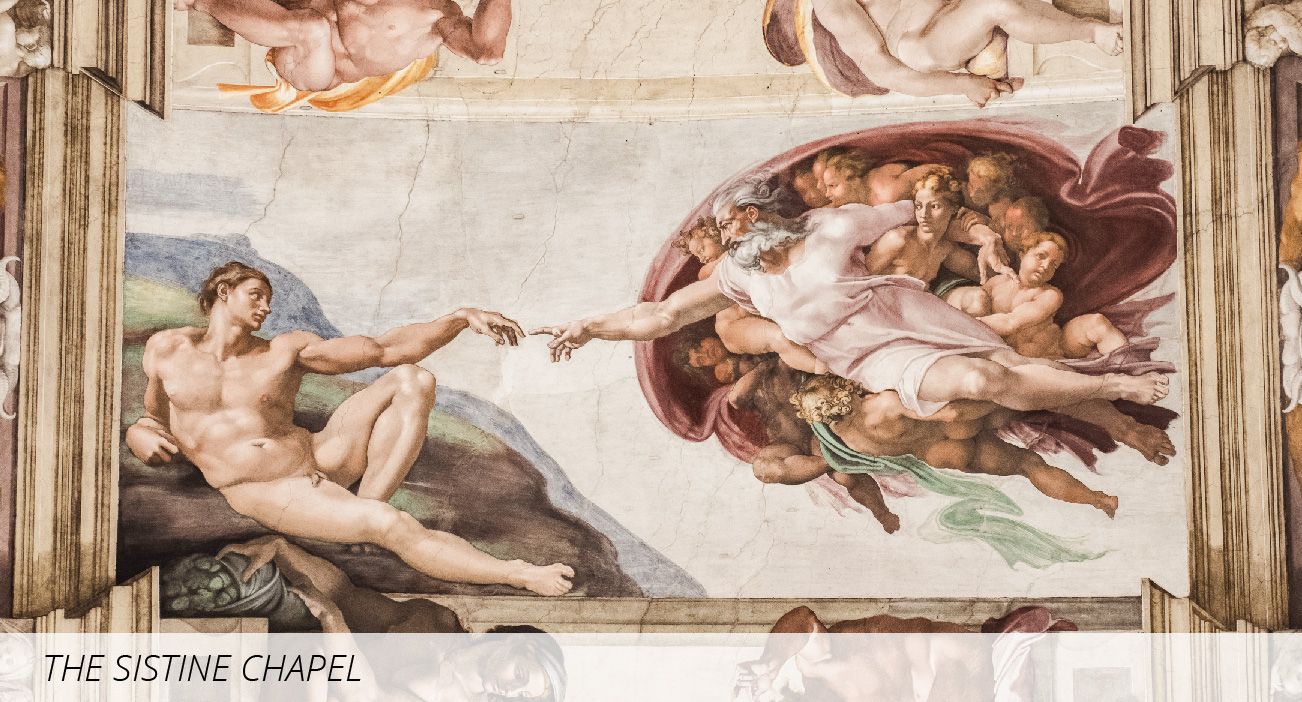 The Sistine Chapel
The Sistine Chapel is inside the Vatican Museum and its ceiling features Michelangelo's painting The Last Judgment, which is widely considered to be one of the most important works of art of all time.
Cost: Included with entry
Time: 1-2+ hours
Please be aware that there are often scammers trying to sell tickets to get inside the Vatican. Ignore them or anyone else trying to sell you things on the street.  Rome is very safe, but there is a lot of petty theft. DO NOT bring your passport out with you or leave your wallet in plain view, or in an open purse. I have had my wallet/purse stolen twice, both times with my passport inside.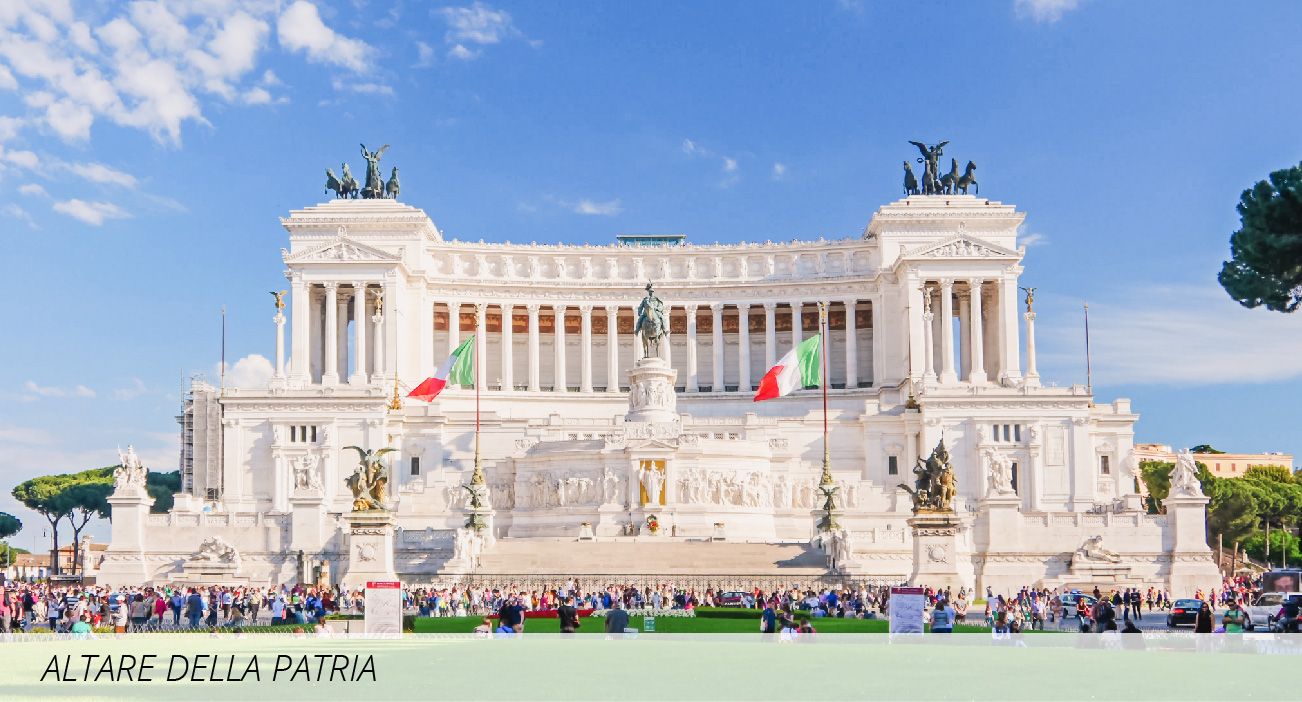 Altare della Patria
In Piazza Venezia is the "Altare della Patria" which means the Altar of the Fatherland. It's a monument built in honor of the first king of a unified Italy, Victor Emanuel. Inside, you can see works of art and sculptures. Once you walk inside, at the top of the third staircase you can go outside and around the back for a gorgeous view of the Roman Forum. There is also an elevator you can take to the top of the Altare della Patria for one of the most beautiful views of Rome. (Cost is roughly 7 euro per person)
Tip: One of our favorite cafes is behind the Altare della Patria, next to the church Basilica Santa Maria in Ara Coeli (where Luca and I got married :)) The cafe is called Terraza Caffarelli. It's a little difficult to explain how to get there but if you can use google maps it will show you exactly where to go. It has a gorgeous view and relaxing atmosphere, best experienced from the outside dining area.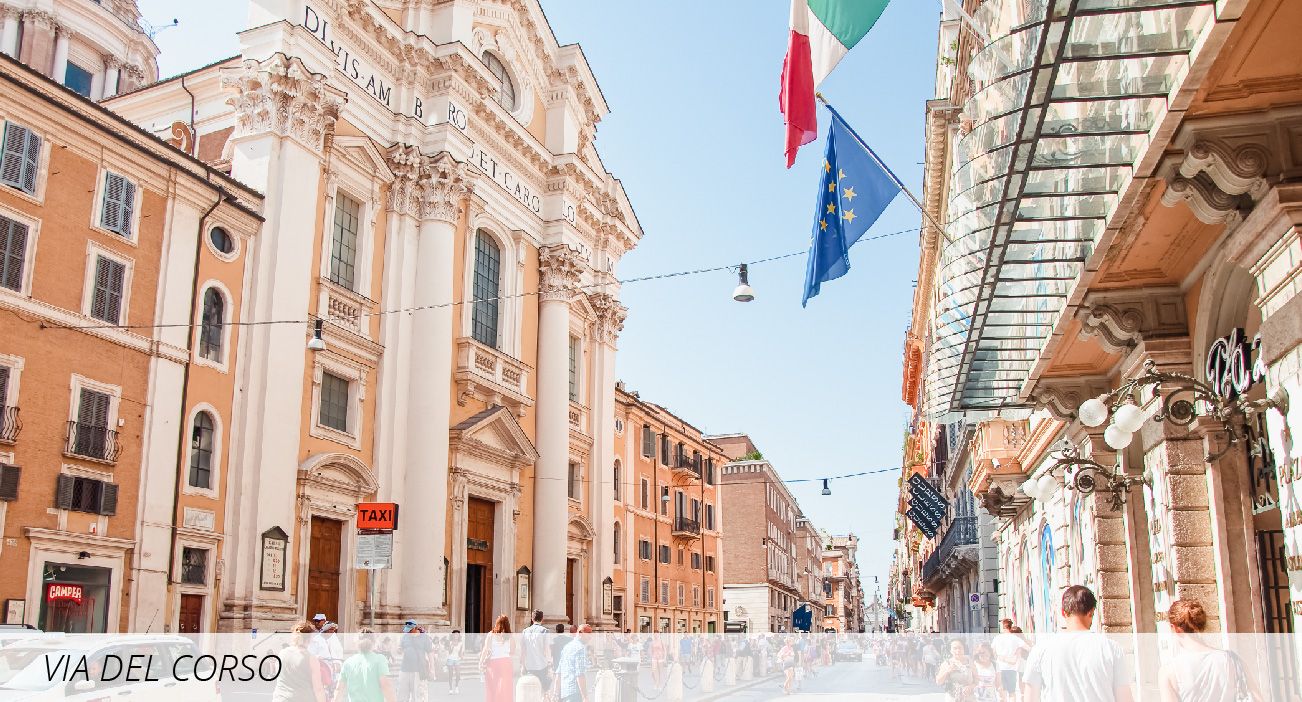 Via Del Corso
After visiting the Altare della Patria, walk across the piazza (Piazza Venezia) to Via Del Corso which is the shopping street in the center. Through Via Del Corso, you can make your way to the Spanish Steps in Piazza di Spagna (after doing any shopping, of course).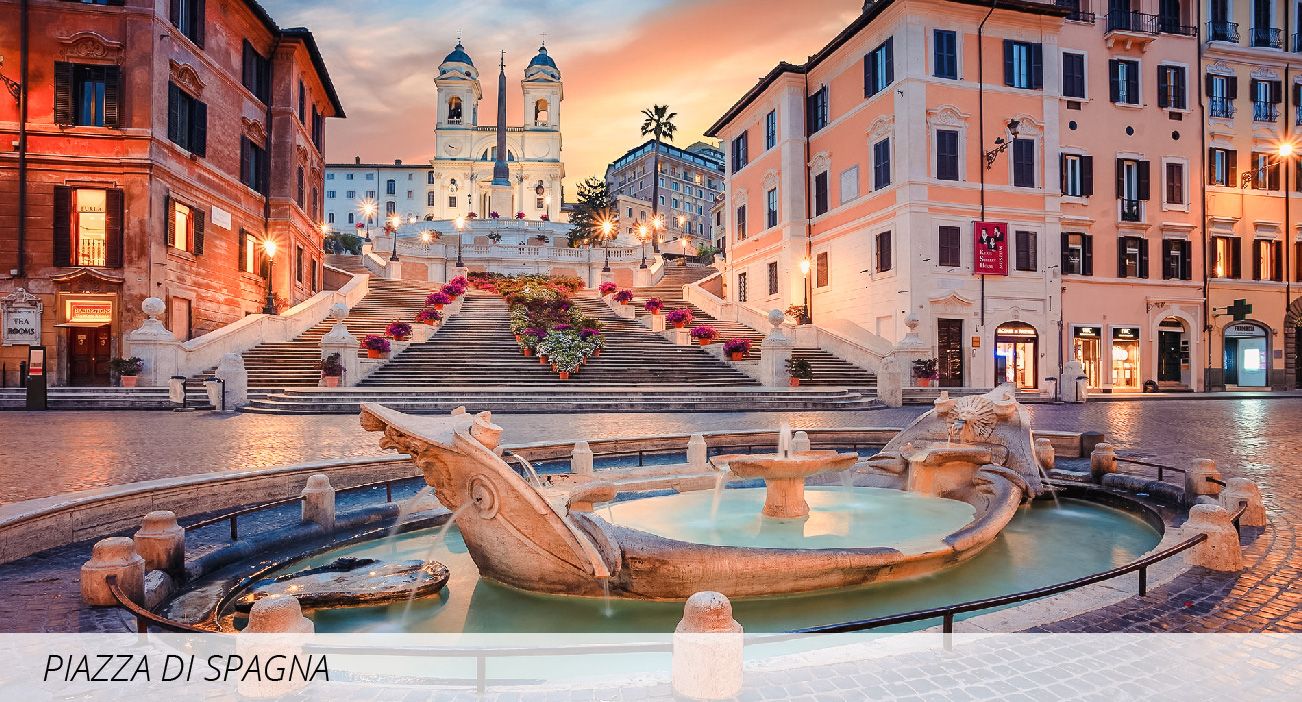 Piazza di Spagna
At the foot of the Spanish steps, Piazza di Spagna is one of the most famous squares in Rome. From the Spanish Steps, I recommend going up and walking towards "Il Pincio" which is a beautiful view of Rome. This is also an entrance to Villa Borghese.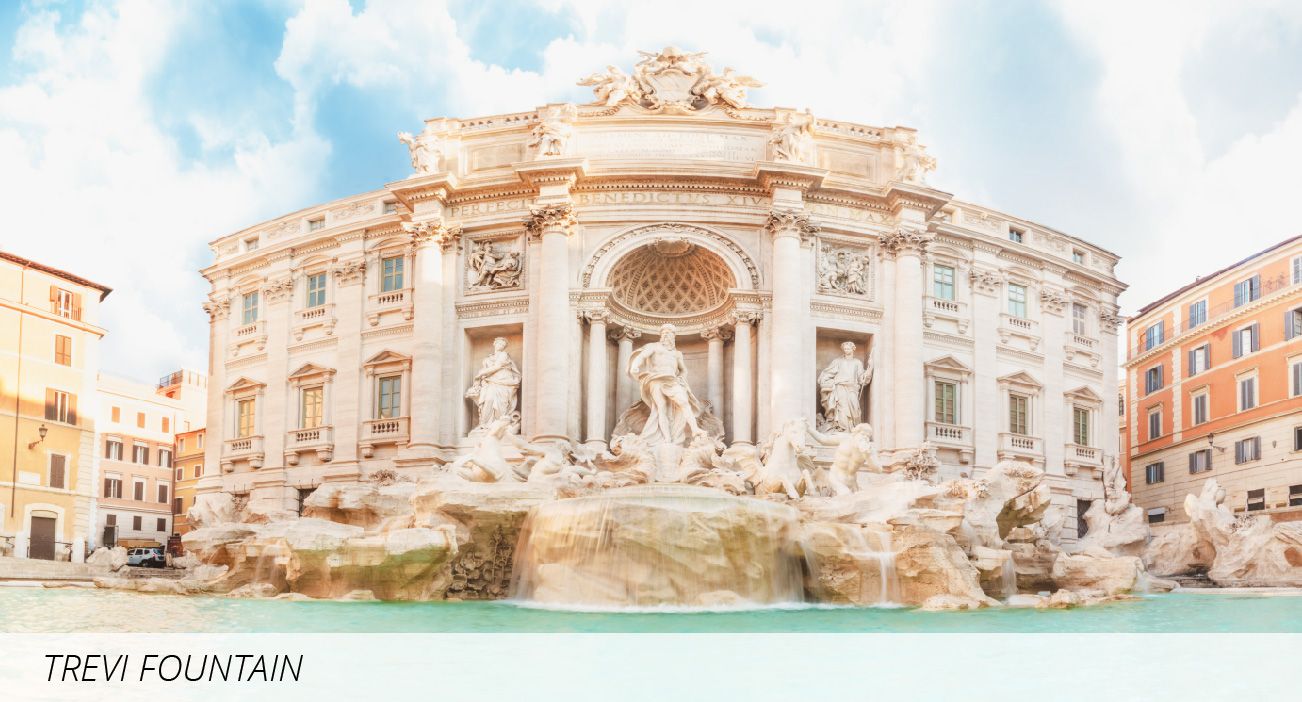 Trevi Fountain
Great to see any time of day or night. It's tradition to, using your right hand, throw a coin over your left shoulder into the fountain. This means you will one day return to Rome.
Cost: Free
Time: 15 minutes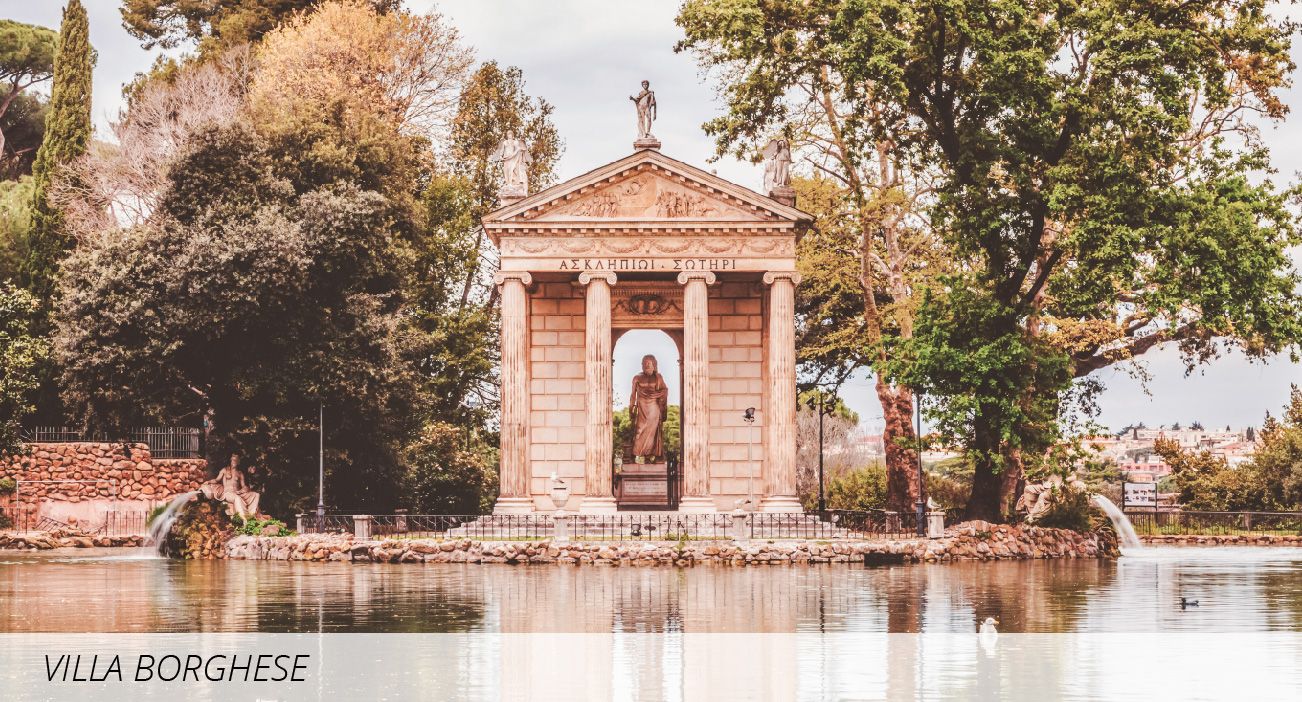 Villa Borghese
This is Rome's biggest park where the royal family, the Borghese's, used to live. Now it is open to the public where you can walk, ride bikes, paddle boat, etc.
Cost: Free
Time: As long as you'd like to walk around the park.
---
SPA VISIT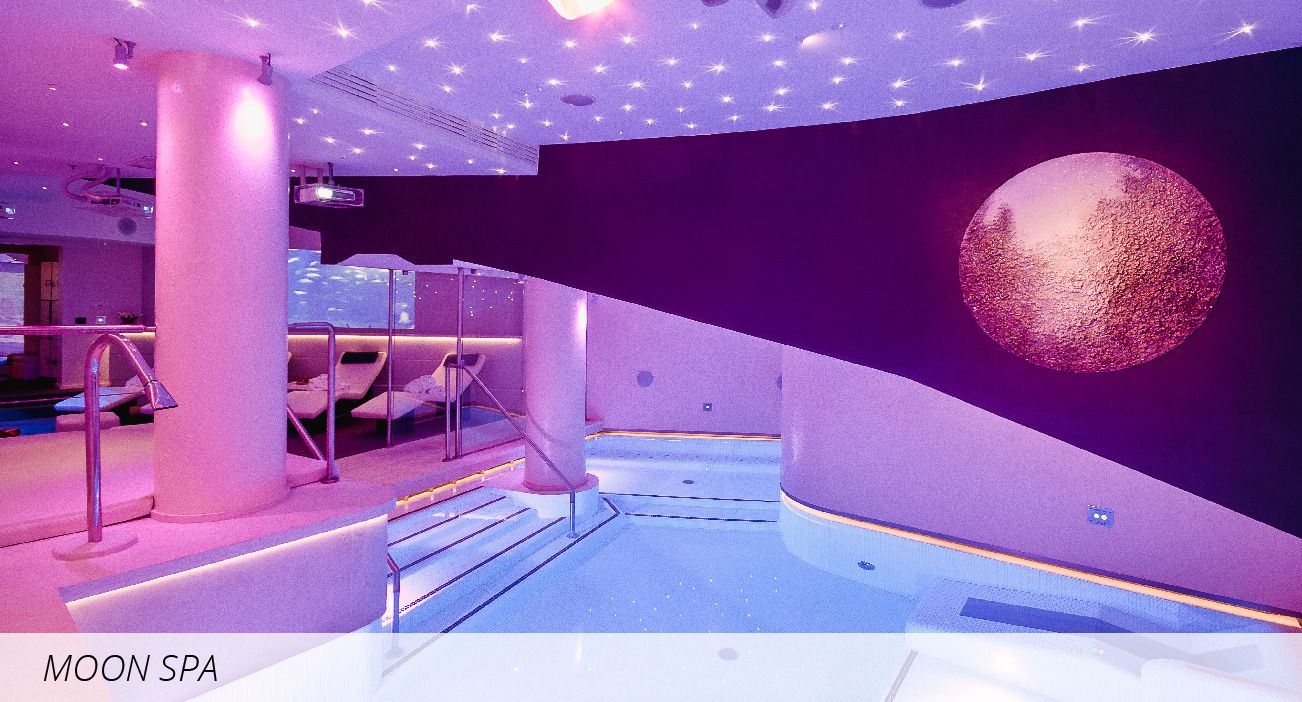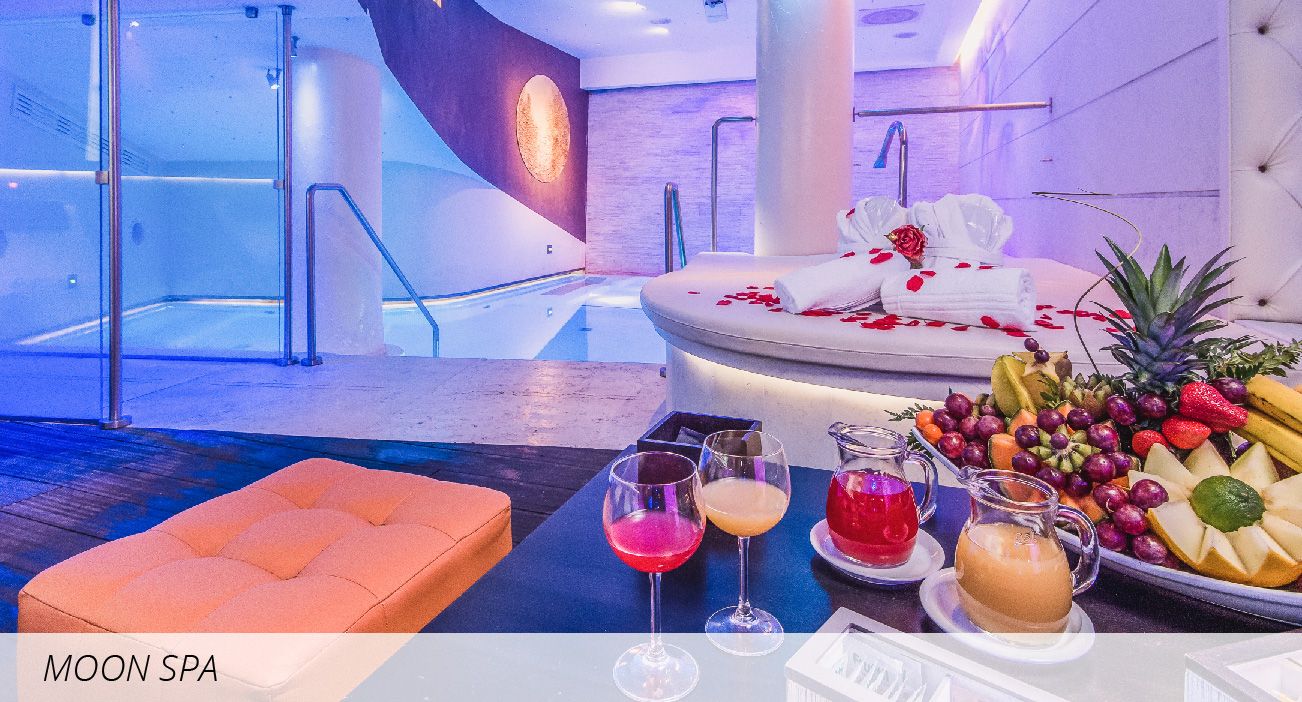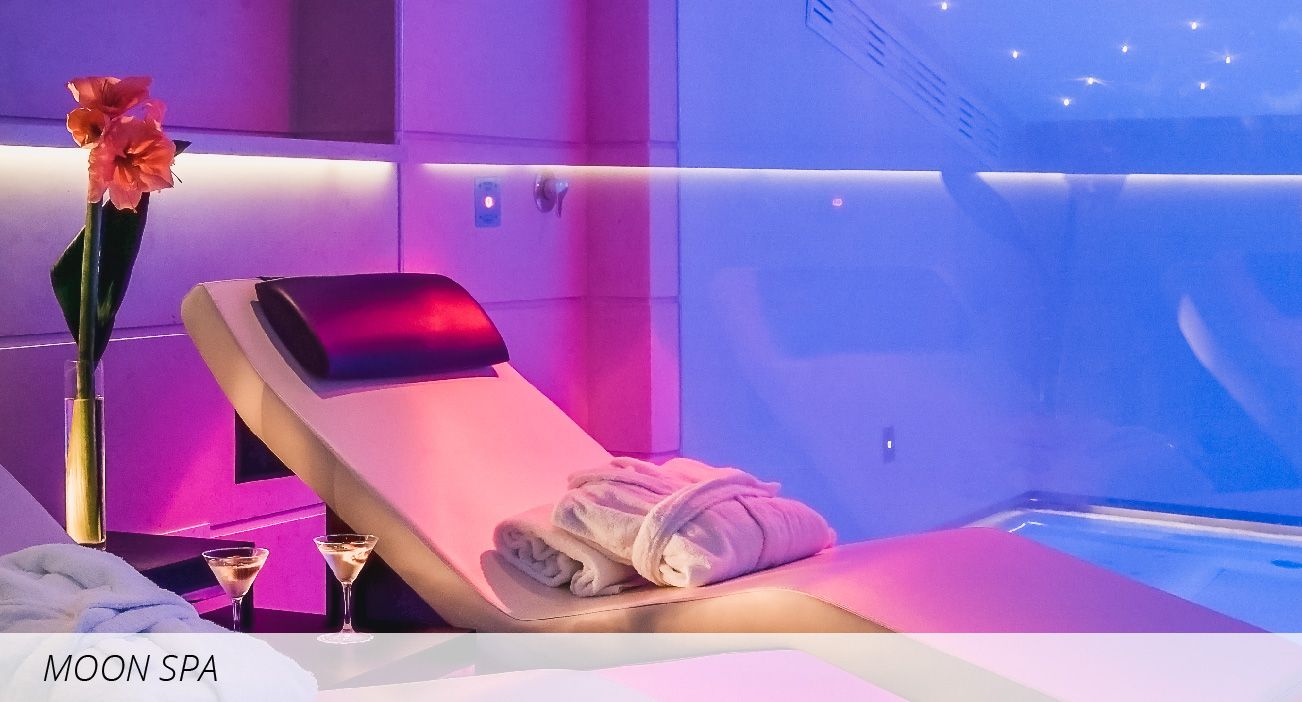 Trilussa Palace Hotel: Moon Spa
If you are visiting when the weather isn't too great, there is a beautiful spa at the Trilussa Palace Hotel. It's a one of a kind spa in Rome that is great for couples, families, or even groups of friends. There are three spas that are open 24/7 and each are private use only, meaning a reservation is required. There is the Domus Spa, the Maya Spa and the Moon Spa. The Moon Spa is the one I found to be the most relaxing.
---
This information is just the tip of the iceberg with what to do in Rome. You could spend weeks here and still have things to see! For the things listed above, I recommend at least 2-3 days. If you have any of your own tips about Rome, feel free to share below!