Valentine's Day Recipes
by Anna Victoria in Recipes + Nutrition
Valentine's day is approaching and whether you're spending it with your partner or with a friend, here are some delicious date night in recipes that will keep you on track during the 12 Week Challenge! Be sure to take pictures of your lovely meal creations, or share with us your favorite date night recipes by tagging @fitbodyapp on Instagram! Happy Valentine's Day from the Fit Body family, you are loved! XOXO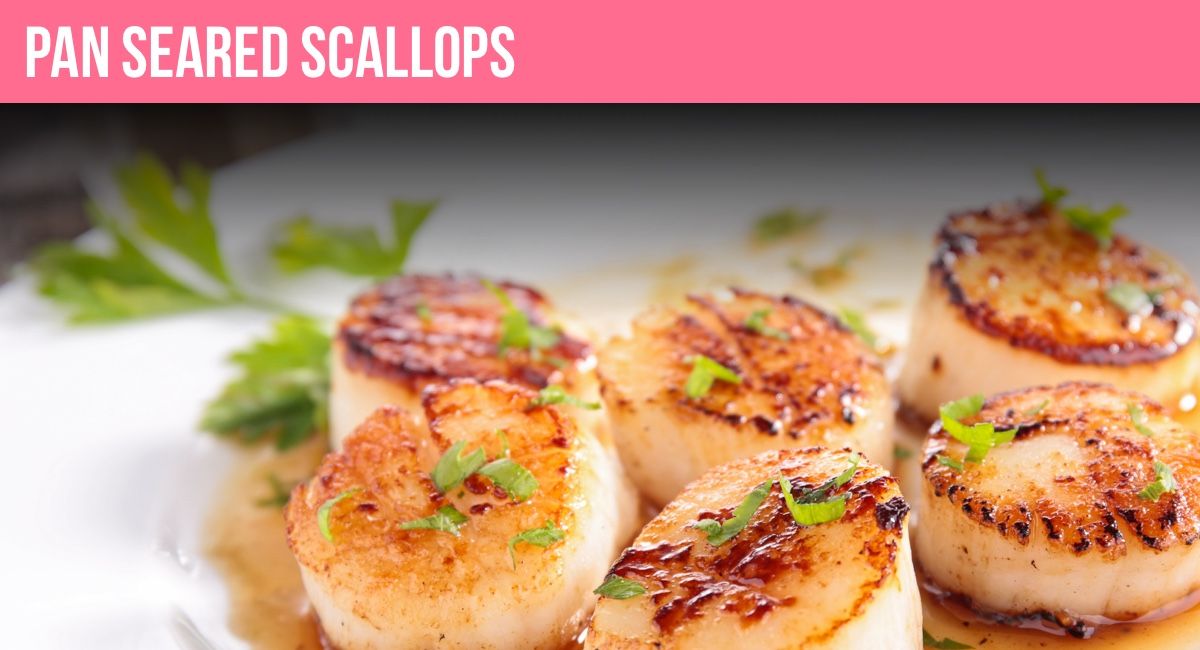 Scallops are a healthy date night protein option that semms fancy, but is actually affordable and really easy to cook! They are a lean protein that are easily paired with a rice pilaf, risotto, or even potatoes!
Serves 2
Nutrition Info: Calories 271  |  Protein: 26 g  |  Carbs: 8 g  |  Fats: 15 g
Ingredients:
Large scallops, about 4-5 per person
Minced garlic
Sea salt
Black pepper
Olive oil or avocado oil, 1 Tbsp.
Grass fed butter, 1 Tbsp.
Lemon wedges, 2
Directions:
Place scallops between two paper towels and pat dry. Season with salt and pepper on both sides. 
Heat up 1 Tbsp of oil in a frying pan or cast iron skillet on medium-high until oil is very hot. Place garlic and scallops in pan and sear for about 2 minutes, until you get a nice caramelized crust on the scallops. 
Add in butter and then flip scallops and cook for another 2-3 minutes. Squeeze lemon over top. Serve immediately. Enjoy! See, easy right?!

---

This creamy vegan risotto looks and tastes fancy, while remaining healthy and affordable to make at home! Risotto can be intimidating, but all it takes is a little patience and time to create this decadent dish. You won't regret it! 
Serves 2
Nutrition Info: Calories 353  |  Protein: 5 g  |  Carbs: 54 g  |  Fats: 13 g
Ingredients:
Arborio rice, 130 g
Crimini mushrooms (baby bella), sliced, 40 g
White onion, diced, 30 g
Vegetable stock, about 400 mL
Vegan butter, 1 Tbsp
Olive or avocado oil, 1 Tbsp
Salt
Pepper
Directions:
In a large pan on the stovetop, heat olive oil on medium heat. When oil is hot, add mushrooms and onions and cook for 3 minutes until they begin to soften. 
Add in Arborio rice and about 200 mL vegetable stock and reduce heat to low. Cover and simmer for about 15 minutes or until most of the stock is absorbed. 
Add in another 150 mL vegetable stock, stir and cover until most of the stock is absorbed again, about 10-15 minutes. The rice should be soft, but you are able to add another 50 mL of vegetable stock and continue to cook until rice is soft and creamy. The key to risotto is to continue to cook slowly while adding in vegetable stock gradually! 
Turn off heat and add in vegan butter and stir in to make risotto even creamier! Serve and enjoy!

---

This super easy Greeek yogurt ranch is a healthier alternative to traditional ranch dressing and packs more protein, too! This can be served with anything you typically eat ranch with, and can be stored in the fridge for up to 2 weeks.
Makes 32, 2 Tbsp servings
Nutrition Info: Calories 135
Ingredients:
Strawberry vodka, chilled
Sparkling Rose', chilled
Strawberries
Sugar for the rim
You'll Need:
Mortar/pestle or end of a thick wooden spoon for muddling
Champagne Flutes
Cocktail shaker
Directions:
Dice strawberries and then muddle/mash with mortar and pestle or end of a thick wooden spoon until you create a strawberry puree. 
Using a leftover strawberry piece or top, rub the rims of the champagne flutes to moisten. Dip tops of champagne flutes into sugar to coat each rim. 
Add a spoonful of strawberry puree to each champagne flute and .75 oz. (½ shot) of strawberry vodka to each flute. 
Pour in sparkling rose' and garnish with a strawberry! Cheers!

---