What I Look For in a Sports Bra
by Anna Victoria in Lifestyle
I get asked a lot about what sports bras I wear and for those of you who have struggled with finding the right support, you will understand why this is such an important topic. Speaking as a woman who has a naturally large chest, and a chest that does not stay in one spot, finding the right support for day-to-day life and especially for workouts has been a huge struggle. So for this blog, I'm going to talk about what I look for in a sports bra as well as show you my current favorites!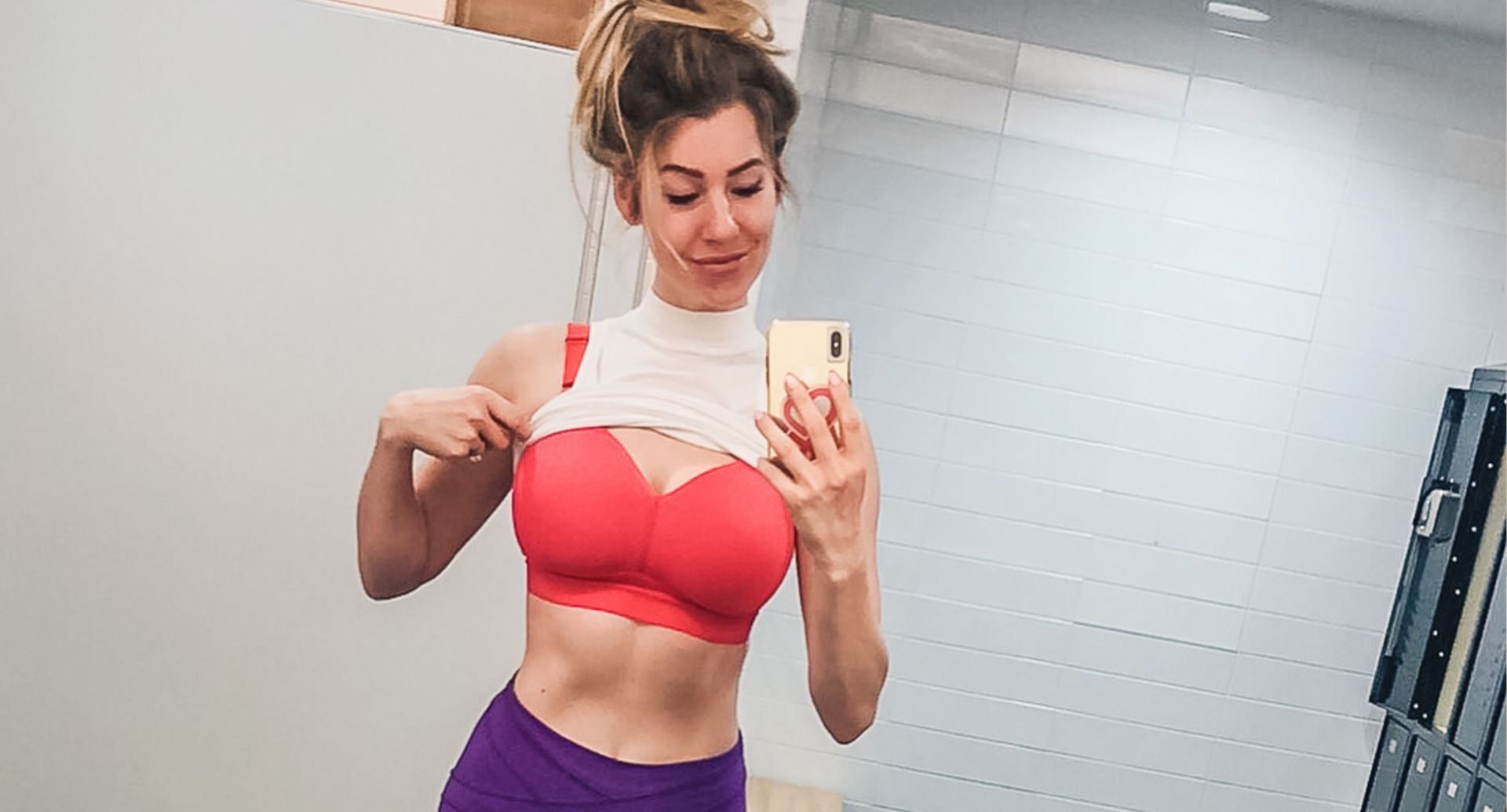 The first thing I want to point out is that some bras are on the thinner side and I personally need a little bit more thickness. It has nothing to do with making my boobs look bigger it's more that if it gets cold or if someone just hits me, or if I move, it gets a little nippily. I keep a whole drawer full of the removable inserts from sports bras and I put them inside the bras for extra padding if there isn't any/enough.
TRY THE FIT BODY APP FREE FOR 7 DAYS! DOWNLOAD NOW.

These are the Triaction Magic Motion and this bra is my favorite! It has all three things I look for in a sports bra: what works best for my chest size, what gives me the most support, and that it's cute too!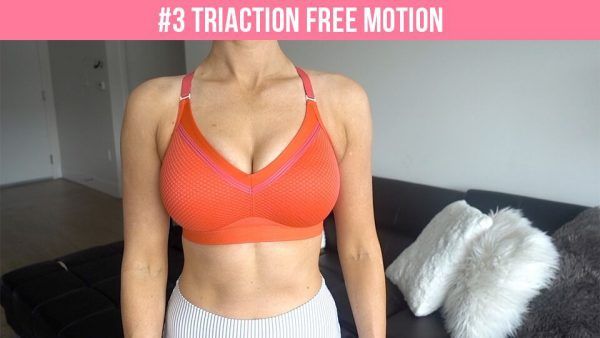 I would say my second favorite is this one. As you can see, it's just material, but I put the removable inserts inside and that does the job. Aside from it being supportive, I do like this one because of the color. I think it's really, really pretty and it reminds me of Valentine's Day colors. Thisone is for sure one of my favorites.

And then I would say these next two are an absolute yes! I would wear them on a regular basis for either Fit Body workouts or cardio. What I like about these bras is that they have the molded cup and then the mesh in the middle.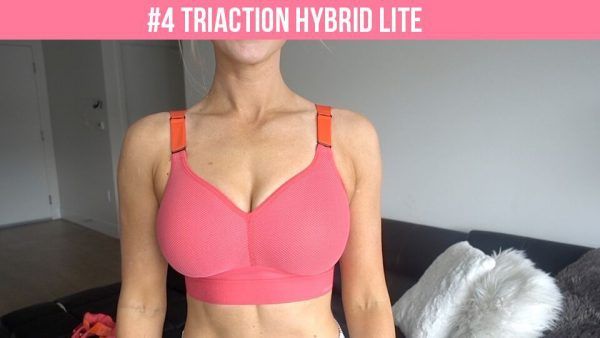 This one is definitely another favorite that shows off what I look for. Triaction offers this in a lot of different colors which is a huge plus! I really like this one because there are just a lot of different options and it's really supportive. What I find especially interesting about all of these is that, I always felt like I had to have an underwire in my sports bras for them to be supportive, but this one doesn't, and it's just as supportive. Triaction's design has this "magic" underwire that I love. So it's really supportive, doesn't have an underwire, and I love the color and the design.
So these are my favorite Triaction Bras by Triumph Lingerie, as well as what I look for in a sports bra in general. If you have any questions about the bras, feel free to comment below. I know how much of a struggle it is, so whatever you girls need help with just let me know and I will do what I can to help you